Second record year for French games market at €5.6 billion
Sector has grown 13.5% since the start of the pandemic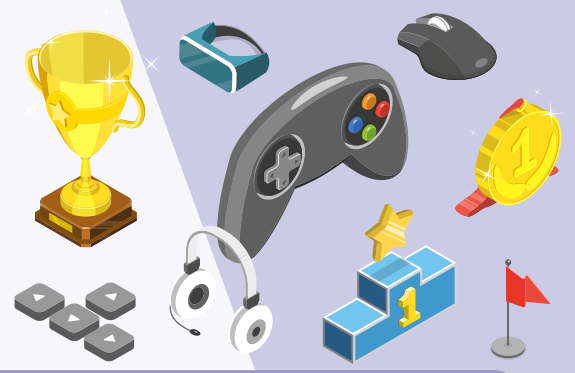 The French video games market generated €5.6 billion in 2021, a slight 1.6% increase compared to 2020.
Games industry trade body SELL, which produces annual reports about the market, noted that games in the country have grown 13.5% across the past two years. 2020 was a record year for the French market.
Looking at 2021 figures, PC gaming was on the rise, with the segment up 5% year-on-year to €1.4 billion, while console and mobile stagnated with respectively a 1% growth and a 1% decrease.
Console represented 49% of the total value of the French market in 2021, with a €2.7 billion turnover, which is the highest it's been since 2008. Over 2.37 million consoles were sold in France in 2021.
Hardware was particularly healthy in the country last year, representing €1.7 billion across PC and console -- a 22% rise year-on-year. However, software declined 11% compared to 2020 to €1.9 billion. Across PC and console, 24 million games were sold in 2021.
Sales of accessories for both PC and console gaming were up 11% to represent €480 million.
Digital sales continued to make up for the majority of the French market, with 82% of software sales being made digitally across PC, console and mobile.
The best selling game of 2021 in France was FIFA 22, with 1.59 million units shifted across boxed and digital editions, followed by Mario Kart 8 Deluxe (503,150 copies) and FIFA 21 (501,483 units).
Here's the top ten best selling games in France in 2021:
| Rank | Title |
| --- | --- |
| 1 | FIFA 22 (EA) |
| 2 | Mario Kart 8 Deluxe (Nintendo) |
| 3 | FIFA 21 (EA) |
| 4 | Call of Duty: Vanguard (Activision Blizzard) |
| 5 | GTA V (Take-Two) |
| 6 | Super Mario 3D World + Bowser's Fury (Nintendo) |
| 7 | Animal Crossing: New Horizons (Nintendo) |
| 8 | Pokémon Brilliant Diamond (Nintendo) |
| 9 | Minecraft (Switch) |
| 10 | Call of Duty: Black Ops Cold War (Activision Blizzard) |