Scopely hires new SVP, publishing platform
Steve Seoane joins mobile entertainment network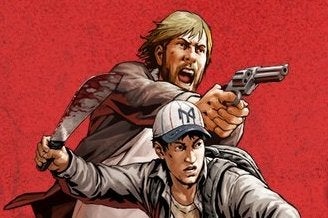 It seem mobile entertainment network Scopely just can't stop hiring people, and its latest appointment is a new SVP of publishing platform Steve Seoane.
"At the end of the day, it was the people that inspired me at Scopely the most. I have been blessed to work with some wonderful teams going all the way back to my time at the Naval Academy," he said.
"During my career, I have had the most impact and the most fun when I am a part of a team of passionate individuals tackling incredibly ambitious goals. In my experience, it is almost always small teams that drive big change--even in large industries. I am excited to see the opportunity to do that again at Scopely."
Seoane was previously chief product officer at ID theft protection outfit LifeLock. Prior to that he spent four and a half years with as SVP, enterprise solutions of ID Analytics.
"As many people know, mobile games are incredibly well-instrumented and successful ones generate billions of events every day. Those events need to be organized, analyzed, and most importantly used to drive very personalized game play to delight our users. Building a world class platform for all of the Scopely ecosystem to use is both an intellectually stimulating and a strategically important endeavor," he said of his new role.
Scopely also shared some recent stats, like the fact the company grew 19,556 per cent from 2011 to 2014.