Saints Row, Marvel's Midnight Suns lead Gamescom Opening Night Live
Volition's next open-world action game and Firaxis' comic-based tactics RPG headline reveals at digital conference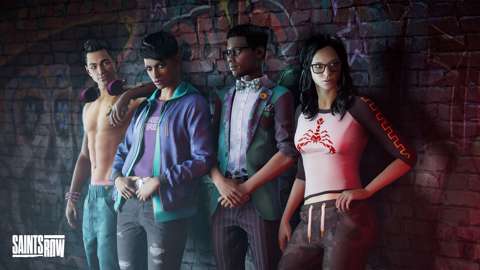 Gamescom is officially underway, ushered in by an Opening Night Live digital event that showcased an assortment of new titles including the next installment of Saints Row and a Firaxis take on the Marvel Universe.
The show opened with a trailer for Saints Row, the latest installment in the Volition-developed open-world crime series. Set for release February 25, Saints Row casts players in the role of an ambitious founding member of The Saints street gang who will lead the group to take control of the fictional American Southwest city of Santo Ileso in a turf war against rival factions. It will debut on the Xbox One, Xbox Series X|S, PS4, PS5, and Epic Games Store.
That was followed up by the announcement of Marvel's Midnight Suns from Firaxis Games, a tactics RPG based on the comic book franchise starring Wolverine, Blade, Iron Man, and Ghost Rider. The game is set for release in March of 2022 on Steam, Epic Games Store, Switch, Xbox One, Xbox Series X|S, PS4, and PS5.
Other new games revealed during the show included Massive Monster's Cult of the Lamb -- which includes elements of town-building as well as action -- and the next-gen console theme park management game Park Beyond from Bandai Namco and Limbic Entertainment, set for release next year on PC, PS5, and Xbox Series X|S.
Beyond the new game announcements, Opening Night Live also featured new looks and details for a variety of previously announced games. Horizon: Forbidden West is set for a February 18 debut on PS4 and PS5, while the Aloy content arrives in Genshin Impact September 1.
Halo Infinite will launch December 8 with multiplayer and campaign modes, but that will be preceded by the launch of a Halo Infinite limited edition Xbox Series X console on November 15. An Xbox Elite Wireless Series 2 controller in Master Chief colors is also on the way.
The repeatedly delayed Lego Star Wars: The Skywalker Saga also received a new launch window, with Warner Bros. Interactive Entertainment expecting to have the game out in spring of 2022.