Saints Row IV holds off Rome II, Diablo III for UK number one
Third week on top for Volition's OTT crime sim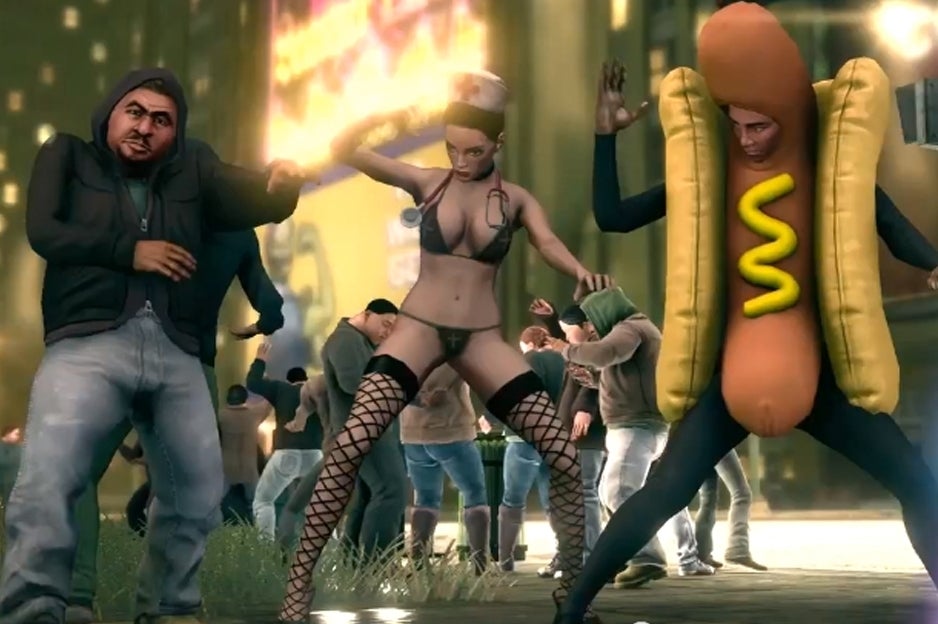 Saints Row IV has resisted the advances of both Rome II and the console release of Diablo III to retain its spot as UK number one for a third week.
The gap between Saints and the second-placed Rome: Total War II was slim, with the strategy title beating the release week sales of the original by a few thousand copies. Diablo III on PS3 and 360 makes third, pushing Splinter Cell: Blacklist to fourth.
The Vita gets a new entry in the top ten as Killzone Mercenary secures eighth, with Farming Simulator 2013 laying claim to tenth place.
UKIE Games Charts courtesy of GfK Chart-Track
| Last Week | This Week | Title |
| --- | --- | --- |
| 1 | 1 | Saints Row IV |
| New Entry | 2 | Rome: Total War II |
| New Entry | 3 | Diablo III |
| 4 | 4 | Splinter Cell: Blacklist |
| 4 | 5 | Disney Infinity |
| 5 | 6 | Minecraft: Xbox 360 Edition |
| 9 | 7 | Payday 2 |
| New Entry | 8 | Killzone Mercenary |
| 6 | 9 | Rayman Legends |
| New Entry | 10 | Farming Simulator 2013 |
| 3 | 11 | Final Fantasy XIV: A Realm Reborn |
| 15 | 12 | LEGO Lord of The Rings |
| 12 | 13 | LEGO Batman 2: DC Superheroes |
| 10 | 14 | FIFA 13 |
| 8 | 15 | Call of Duty: Black Ops II |
| 11 | 16 | Animal Crossing: New Leaf |
| 14 | 17 | Max Payne 3 |
| 13 | 18 | The Last Of Us |
| 7 | 19 | Madden NFL 25 |
| 16 | 20 | Tomb Raider |