Rune II publisher "shocked" by Human Head closure
Ragnarok Game confirmed it will continue to support Rune II and launch on other PC platforms in 2020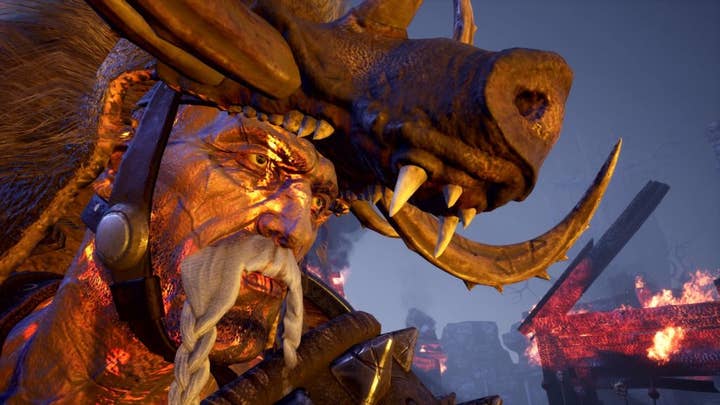 Rune II's publisher Ragnarok Game was as surprised as everyone else by yesterday's closure of developer Human Head Studios -- only a day after the game's launch.
Sharing a statement on Rune II's official forum, the team said the closure of Human Head, with all of its staff joining Bethesda's new studio Roundhouse Studios, came as "shocking news."
"As there are several entities working on Rune II, we found out about this news when you did," the statement read.
The team added that Ragnarok is linked to Human Head by a "longstanding agreement" to provide "ongoing support" to Rune II -- and it sounds like this still remains the publisher's intention.
"Our plan remains to continue working on Rune II and launch onto other PC platforms in 2020. We're excited to show you the future of Rune II content," the team said, adding that the "game's demand" had exceeded their expectations so far.
GamesIndustry.biz reached out to Ragnarok Game for some clarifications, with a spokesperson clarifying that "the Rune II team comprised both the development team (formerly Human Head) and the specialised teams from Ragnarok Game, that provided expertise in game development management, strategic marketing planning, and community outreach and support."
The Ragnarok portion of the team "are not part of the new studio," they clarified.
Following Bethesda's announcement yesterday, Human Head also posted an update on its website, saying that Rune II will be the company's final game -- though it doesn't address whether or not they'll provide developer support going forward.
"After 22 great years of making games as an independent studio, economic realities have forced us to make the decision to wind down the company and close its doors," the statement said. "But while we are closing the book on Human Head, we are not closing the book on the amazing team we have assembled."
Human Head also confirmed that no one was laid off in the process as "the entire staff has been offered new roles with Bethesda."