Roy Bahat exits IGN president role
But plans to stay on company board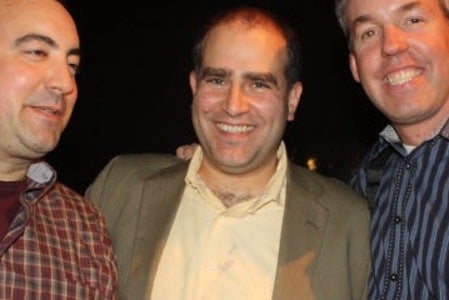 Roy Bahat, president of IGN Entertainment, has departed from the role after 5 years. He will stay on the company board.
He announced the move on Twitter on Friday.
"Thank you to IGN for five. killer. years. I'm staying on the board, but leaving my day-to-day role. You made it great."
He also addressed fellow IGN employees in an internal email, published by AllThingsD, and announced that IGN CFO David Martin would become acting president in his place.
"So why am I leaving? It has become clear that now is the time to refresh the process of looking at strategic options for this business. David will do that and more. He'll work closely with Jack Kennedy and Jon Miller at News Corp, who will lead our efforts to explore the strategic options that will best position IGN for success in the future."
"IGN can now become a truly mainstream media company."
He also praised IGN's growth and success so far, and revealed his plans for the immediate future.
"I'm going to start by taking a couple months to hang out with my family, then continue on my slow attempt to learn to code, maybe help out with a few startups here and there… and I'm honoured to stay involved with IGN. In my role on the board, I'll continue to work with the team here on what's to come."
IGN Entertainment is the parent company for IGN's sites, which cover games, music and film, and also sites like GameSpy, GameStats, VE3D and TeamXbox.