Rooster Teeth acquired by Fullscreen
Red vs. Blue creators join media network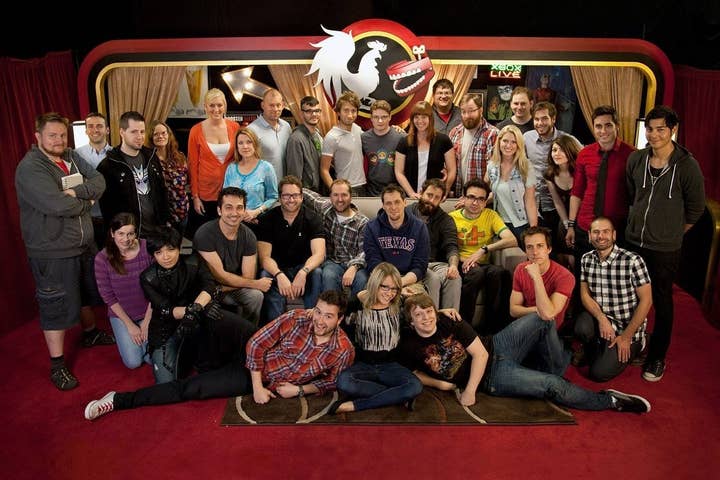 Media company Fullscreen is in the process of acquiring Rooster Teeth, the team behind the popular Red vs. Blue video series, for an undisclosed amount.
"For me personally, this means I get to re-focus on what I love: telling stories in new and exciting ways. Crafting a 12 year series or a 90-minute movie takes a lot of time and demands all of one's attention," said Rooster Teeth's Burnie Burns in a blog post.
"The alliance with Fullscreen will enable me to meet those challenges. We now have a multi-million dollar production fund backed by some of the biggest names in media. This will create huge opportunities for the people that work at Rooster Teeth - all the people I love working with today and all the new talent we hope to add in the coming years."
The deal will see Rooster Teeth become a subsidiary of Fullscreen with current CEO Matt Hullum retaining his position and Burns continuing as creative director.
Fullscreen's stable of talent already includes more than 55,000 creators and calls itself "the first media company for the connected generation."
"Rooster Teeth is one of the strongest and most authentic media brands in the world amongst 18-34 year old, male-skewing audiences," added Fullscreen CEO George Strompolos.
"The combination of its massive reach, unique creative voice and insanely powerful community makes it a perfect match for Fullscreen. Burnie and Matt are widely recognized as true pioneers in the world of online video. It's an honor to team up with them as Fullscreen continues to redefine youth media."