Romero and Carmack suspend Kickstarter
Doom developers press pause after just four days, want to have a demo ready before resuming campaign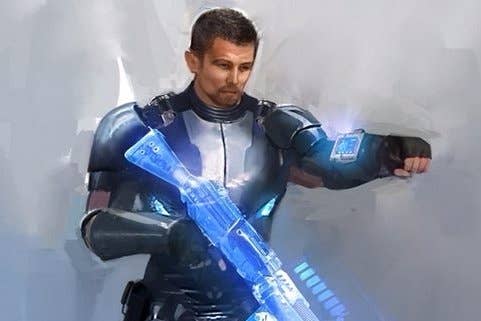 Apparently it takes a lot more than name recognition to get a crowdfunding campaign off the ground these days. Doom developers John Romero and Adrian Carmack today suspended their Kickstarter campaign for a new first-person shooter just four days after launch.
In a backers-only update (as summarized by Game Informer), the pair said the Blackroom campaign was being put on hold while they work on a gameplay demo.
"Simply put, this will take more time than the Kickstarter has left, so we've decided to suspend the campaign and launch a new one when the gameplay demo is ready. We believe, however, it is the right choice. We know you do, too. Thanks to your feedback, we know we should have included it at launch."
The campaign was suspended with a little over $131,000 raised out of a targeted $700,000 funding goal. The closest thing to in-game assets released as part of the campaign was concept art that gave backers some idea of the tone, setting, and protagonist, as well as a user interface treatment.