Rockstar co-founder joins Soul and Vibe advisory board
Jamie King will advise the publisher on the launch of its first games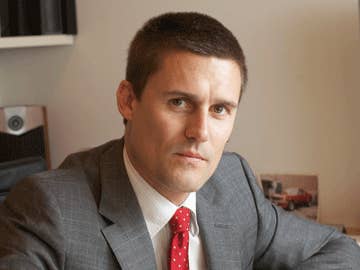 Soul and Vibe Interactive have announced that Rockstar Games co-founder Jamie King will join the publisher's Advisory Board. Over the course of his career, King has been Take-Two Interactive's director of development, as well as the founder and chief creative officer of Def Jam Rapstar developer 4MM Games.
"We are very excited to have Jamie on board with Soul and Vibe. He knows how to conceptualize game experiences and transform them into hugely successful franchises. He also knows how to leverage licensed brands into valuable transmedia properties. Jamie has a wealth of experience managing numerous developments simultaneously and his network of talent is global," stated Soul and Vibe's CEO Peter Anthony Chiodo. "As a co-founder of Rockstar Games, he has played a key role in shaping gaming, contributing to the growth of one of the most influential publishing labels in our industry. We are honored that he sees Soul and Vibe as an opportunity to further shape our industry's future."
"The gaming industry is at a dynamic junction right now. Within the disruption, we see huge opportunities for creative and nimble companies that break free from traditional practices. Chiodo and I share a common vision for how the gaming industry is evolving and how we can play a dominant role in its future. Soul and Vibe will represent a new face in interactive publishing and it's been a while since I've seen an opportunity this promising. I'm very excited to contribute my energy to help drive Soul and Vibe's inevitable success," said King.
Soul and Vibe's stock closed at $0.32 today, up 6.67 percent higher than its closing price on Friday.