Rock, Paper, Shotgun passes 2.1m uniques
Gaming site says PC platform continues to grow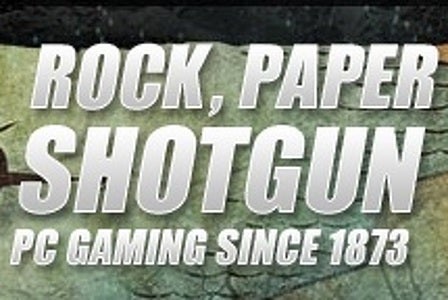 PC gaming site Rock, Paper, Shotgun has recorded over 2.1 million unique users according to an independent audit by ABC.
"This figure validates our long-held belief that there is a huge, dedicated audience for news and original writing about PC gaming," offered co-director Jim Rossignol.
"We also believe that audience is growing. Increasing interest in the format demonstrates the strength of the PC as a platform, with a growing number of developers and publishers catering to a myriad of gaming tastes."
ABC audited 2,155,355 unique browsers during March 2012, with 14,493,975 page impressions.
"We have reason to be especially pleased with these numbers," added co-director John Walker. "They were reached organically, without employing SEO tricks or link baiting. Rather we set out with a mission to try to be incredibly good. It's rewarding and validating to know that big numbers can be reached purely through good content."
Rock, Paper, Shotgun is a partner site of Eurogamer.net, publisher of GamesIndustry International.