Rise of the Triad reboot coming
The game will be headed for Valve's Steam later this year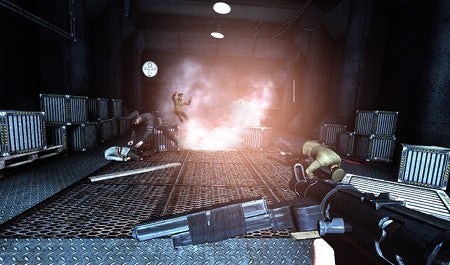 Apogee Software and Interceptor Entertainment have announced at QuakeCon that the classic first-person shooter, Rise of the Triad, is returning to PC. The game will be powered by Epic's Unreal Engine 3 and includes a full single-player and multiplayer experience. Interceptor Entertainment will be handling the game's development.
"We were seeking a strong, independent, hard-working development partner to herald the eagerly-anticipated return of 'Rise of the Triad'," said Terry Nagy, co-founder and Chief Creative Officer of Apogee. "We have indeed found that partner in Interceptor Entertainment."
"Apogee has given us a great opportunity with Rise of the Triad," said Interceptor CEO Frederik Schreiber. "We are all about fast-paced action and this was simply a perfect match for us as fans of old school shooters."
Rise of the Triad is expected for release on Valve's Steam service later this year.