Richard Garriott Kickstarter hits goal
Shroud of the Avatar tops $1 million in backing with 19 days to go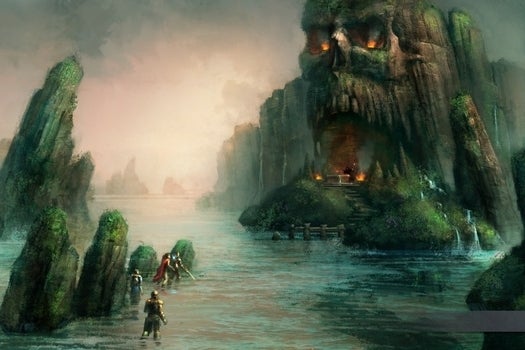 Richard "Lord British" Garriott will get the opportunity to return to his roots, as the developer's Kickstarter campaign has reached its funding goal. The Shroud of the Avatar campaign reached its $1 million goal last night, roughly one-third of the way into its month-long funding campaign.
As of this writing, more than 14,800 backers have pooled together about $1,030,000 for the game's development, prompting Garriott to unveil some stretch goals. If it hits $1.1 million, the development team will add in pets for players. At $1.2 million, a seasonal weather system will be implemented.
Shroud of the Avatar is a role-playing game along the lines of Garriott's Ultima series of PC RPGs, but with optional multiplayer features and a persistent, online world. Despite that functionality, Garriott described the project to GamesIndustry International as "the antithesis of what people have been doing with MMOs these last few years," and said it would be playable alone and offline. The game is being developed for PCs using the Unity engine, but Garriott has said he plans to bring it to Mac, Linux, and even tablets eventually. The first installment in a planned series, Shroud of the Avatar is expected to debut next spring.