Retailer R.U. Game? up for sale on eBay
Owner selling shops for $3.5 million along with cars and houses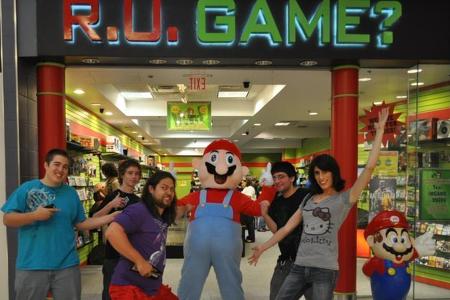 The R.U. Game? chain of three shops is currently on sale for $3.5 million on eBay, along with owner Shane Butcher's two homes, three cars and personal possessions.
"I will be selling all 3 R.U. GAME? store locations along with everything in them," reads the online auction listing.
"All employees have agreed to give 110% in helping the new owners with the transition."
As well as the Gainesville, Tampa, and Brandon stores, Butcher has thrown in the online store and Facebook page, and will help out the new owners with leasing.
He "will also pay in full 1 entire year's worth of lease on all stores along with an entire year's worth of HOA fees on our properties so that the new owner can get situated with their new position in life without having to worry about large costs and can stack up huge profits."
Butcher is planning to use the proceeds of the sale to go travelling, but will hang around for six month's after the sale to show the new owner the ropes.
"The stores are very profitable," he told the Baltimore Sun. "The hard work is getting the business off the ground, that part is already done."