Resident Evil 6 fails to topple FIFA 13 in UK charts
Capcom's divisive survival horror debuts at number 2 while EA's football franchise holds firm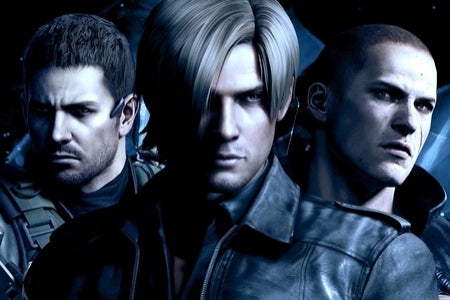 FIFA 13 held the top-spot in the UK charts for a second week, fending off competition from Resident Evil 6 despite a significant drop in overall sales.
The latest iteration in Capcom's long-running horror franchise has divided critics, and while it is the fourth biggest launch of 2012, consumers were not convinced in significant enough numbers to drive the game to the top spot - a feat its predecessor, Resident Evil 5, achieved on its release in 2009.
Pro Evolution Soccer 2013, which has impressed critics after a string of lacklustre games, continued to struggle in the face of FIFA's overwhelming popularity, falling from 5th place to number 9 in what seems to be an inexorable slide. However, the biggest drop of the week was for Blizzard's World of Warcraft: Mists of Pandaria, which fell from number 4 all the way to number 20.
Other significant new releases included Just Dance 4, which failed to outsell Borderlands 3 and entered the retail chart at number 4. Take Two's NBA 2K13 debuted at number 6, while Ubisoft's unique Rocksmith held its position at Number 7.
All chart data is courtesy of Gfk Chart-Track.
| Last Week | This Week | Title |
| --- | --- | --- |
| 1 | 1 | FIFA 13 |
| New Entry | 2 | Resident Evil 6 |
| 2 | 3 | Borderlands 2 |
| New entry | 4 | Just Dance 4 |
| 3 | 5 | F1 2012 |
| New Entry | 6 | NBA 2K13 |
| 7 | 7 | Rocksmith |
| 8 | 8 | The Elder Scrolls V: Skyrim |
| 5 | 9 | Pro Evolution Soccer 2013 |
| 6 | 10 | Sleeping Dogs |
| 12 | 11 | Forza Motorsport |
| 10 | 12 | New Super Mario Bros. 2 |
| 17 | 13 | Gran Turismo 5 Academy Edition |
| 9 | 14 | Lego Batman 2: DC Superheroes |
| 13 | 15 | LittleBigPlanet Vita |
| 14 | 16 | Dead Island GOTY Edition |
| 16 | 17 | Angry Birds Trilogy |
| Re-entry | 18 | Darksiders 2 |
| 15 | 19 | Max Payne 3 |
| 4 | 20 | World of Warcraft: Mists of Pandaria |