Jagex to shutter 8 Realms, job losses expected
Game apparently only attracted 10% of audience necessary to turn profit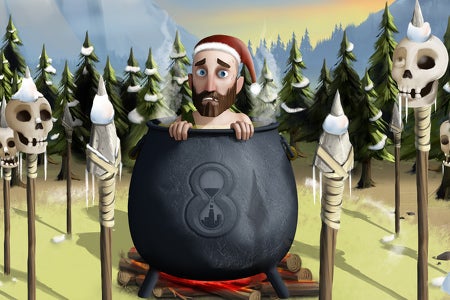 GamesIndustry International has learned from an anonymous source that Jagex will be closing down its browser-based, free-to-play strategy title 8 Realms after the game failed to prove itself to be economically viable.
The source reports that 8 Realms only reached a ten per cent share of the player figures it would need to turn a profit. As a result of the forthcoming closure, several jobs are expected to be lost.
Whilst Jagex is attempting to re-home as many employees from the 8 Realms team as possible, a consultation period has apparently been under way at the American-owned developer for three weeks as decisions are made over who will be let go. This was allegedly kept under wraps in order to prevent recruiters from approaching key staff with other job offers.
"Jagex has always been committed to creating fun and compelling games," said Jagex's Daniel Clough. "During the 8Realms beta it has become clear that the game doesn't meet our high expectations for success and we are therefore channelling our focus on other exciting opportunities in the pipeline."
8 Realms' beta launched on May 5, 2011: Jagex's first foray into cross-platform HTML development and funded by the phenomenal success of Runescape. Gameplay is based around maturing a civilisation from "Caveman to Spaceman", in competition with other players from around the world.
Monetisation for the game comes from in-game purchases of currency items, which can be bought with either cash or Jagex's bespoke J Coins.
After Runescape's runaway popularity and profitability, Jagex has struggled to find a second hit, despite a well stocked catalogue of titles and the FunOrb flash game portal.