Remedy's Death Rally hits 10 million downloads
Remedy strikes it big on the App Store as Death Rally sees 100 million play sessions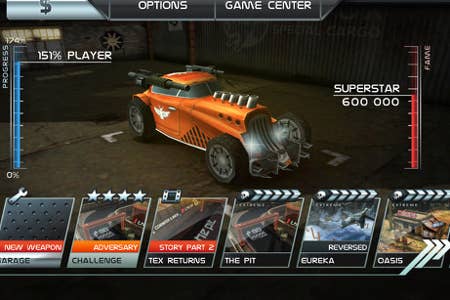 The latest mobile title from Remedy has been going over quite well, with Death Rally already hitting 10 million downloads. The studio also confirmed that well over 100 million play sessions had been racked up since launch in late March of this year.
"We're thrilled at Death Rally's numbers. 10 million downloads and 100 million play sessions is a great milestone," said Remedy CEO Matias Myllyrinne.
"We can only smile when we think about all of the cars destroyed and bullets fired," says Aki "AJ" Järvilehto, SVP at Remedy. "Here's to the next 10 million!"
Based off the popular title developed back in 1996, Death Rally is currently available for iOS devices as well as Android. The game is priced at $0.99, and has the full backing of the studio, which promises more and more updates in the coming months.