Release season takes hold with slew of top ten new entries
But CoD retains top spot as Halo, Batman, WoW, PES and 2 AC games debut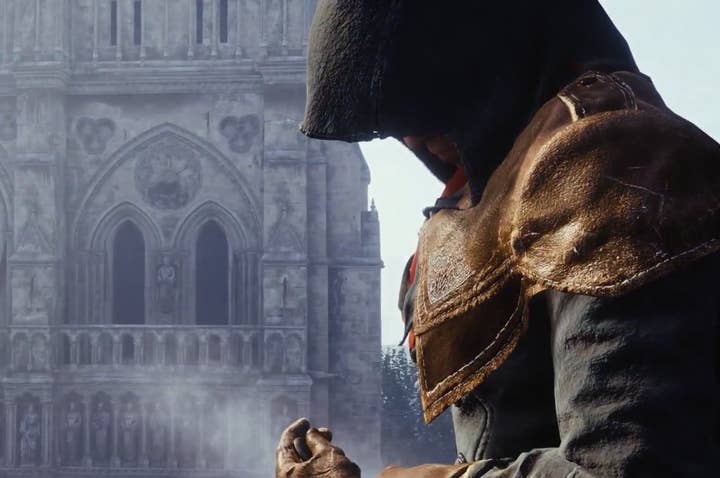 Six new entries in the UK retail top ten couldn't displace Call of Duty: Advanced Warfare from its number one spot this week, with the combined powers of Masterchief, Batman, PES and two Assassin's Creed titles unable to shift Activision's shooter.
AC: Unity was the highest challenger in second, followed by Halo: The Masterchief Collection in third and FIFA 15, the second highest-ranking survivor from last week's top ten, coming in fourth. LEGO Batman 3 took fifth, followed by PS3 and Xbox 360 exclusive Assassin's Creed Rogue in sixth. Minecraft PlayStation sits just below that, propped up by PES 2015 and the Warlords of Draenor expansion for World of Warcraft, coming in just above Destiny's tenth place.
All charts are courtesy of Ukie, as compiled by GfK Chart-Track. Sales data relates to physical sales, not digital.
| Last Week | This Week | Title |
| --- | --- | --- |
| 1 | 1 | Call of Duty: Advanced Warfare |
| New Entry | 2 | Assassin's Creed: Unity |
| New Entry | 3 | Halo: The Masterchief Collection |
| 2 | 4 | FIFA 15 |
| New Entry | 5 | LEGO Batman 3: Beyond Gotham |
| New Entry | 6 | Assassin's Creed: Rogue |
| 6 | 7 | MineCraft: PlayStation Edition |
| New Entry | 8 | PES 2015 |
| New Entry | 9 | WoW: Warlords of Draenor |
| 5 | 10 | Destiny |