Reggie Fils-Aimé joins New York Videogame Critics Circle board
Former Nintendo of America president to support non-profit focused on education opportunities for underserved communities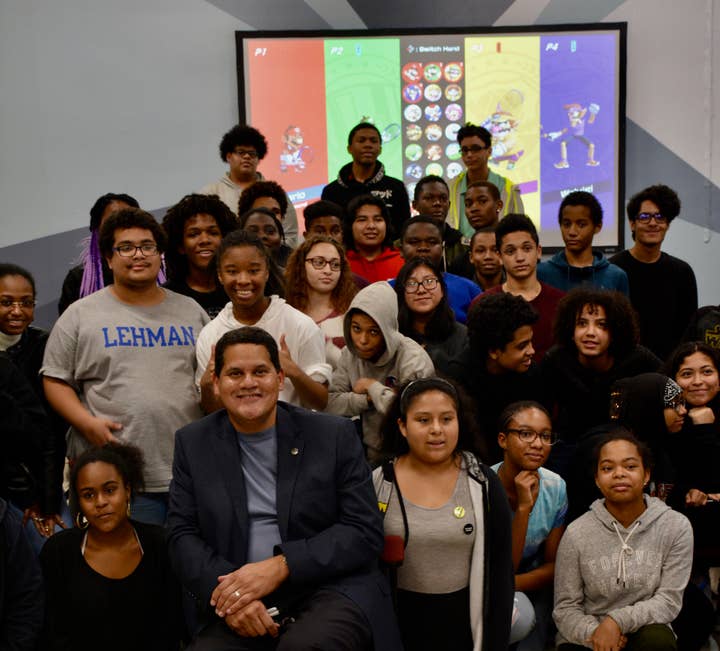 Former Nintendo of America president Reggie Fils-Aimé has joined the board of non-profit New York Videogame Critics Circle, with his election effectively immediately.
Fils-Aimé joins Ted Houghton, Harold Goldberg, Catharine Soros, and Marc Mayer on the board of the organization, which is composed of around 40 gaming journalists and dedicated to advocating for educational and mentorship opportunities in underserved communities.
Its largest projects include the mentorship, workshop, and scholarship-focused DreamYard Project at Dreamyard Prep School in the Bronx, as well as mentorship and community events at The Henry Street Settlement and Older Adult Technology Services.
"Drawing from my years of experience in the gaming industry for having a big picture perspective, and from my roots as a kid from the Bronx, joining the New York Videogame Critics Circle board of directors feels like a natural fit," said Fils-Aimé. "I have an admiration for the work that the NYVGCC has accomplished in giving back to communities since its inception and can't wait to jump in and contribute to the success of the organization."