RedOctane founders launch interactive fitness company
Kai and Charles Huang and Coleman Fung announce Blue Goji Corp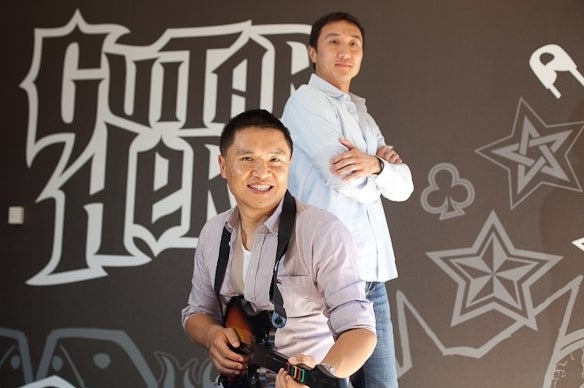 Kai and Charles Huang, the founders of Guitar Hero developer RedOctane, have joined forces with the founder of OpenLink Coleman Fung to launch Blue Goji Corp, a new company that aims gamify users' fitness routine.
"Our goal is to help people lead healthier and more active lives by providing anyone across all fitness levels with a fun way to work out, one that is accessible and compelling to use," said CEO Kai Huang.
"With Blue Goji, we're developing a platform to support a variety of entertainment content that enables people to immerse themselves in their workout routines for a more enjoyable and social experience."
Its software will help link devices with gym equipment like treadmills and exercise bikes, tracking results and making burning off last night's burger into a more sociable experience.
The Huangs founded RedOctane in September 1999, and stayed with the Guitar Hero franchise until April 2010. Blue Goji Corp was founded in January 2011, and Charles Huang is also the co-founder and CEO of Green Throttle Games, which launched this year.