Red Games officially goes independent
Red Interactive Agency's mobile games division strikes out on its own to make "family-friendly, multi-generational" titles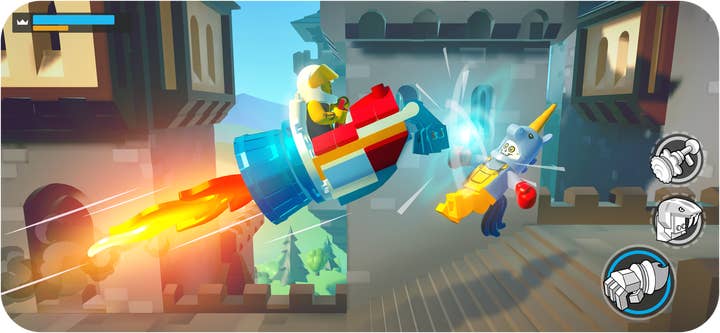 Former Red Interactive Agency CEO Brian Lovell has announced he is stepping away from his role as chairman at the company to formally launch independent mobile games studio Red Games.
Red Games was initially conceived as a division of Red Interactive Agency, which was acquired by WME Entertainment in 2016, but has officially separated this year under Lovell's leadership. The studio already has several launched titles including Lego Brawls, Crayola Create & Play, Beyblade Burst, Boxtrolls, and SkyWhale.
Continuing with the theme of its existing offerings, Red Games will focus on family-friendly mobile titles.
"Red Games and its partners believe there is a massive, unmet need to not just create mobile games that young gamers will love to play, but games that parents can endorse and families can actually play together," said Lovell. "These games are high-quality, mid-core games, and they offer easy entry for players of all ages and abilities."
Executive creative director Jared Kroff added, "We now have three generations of gamers and there is a growing need for games that can bring these generations together to have shared experiences. This is especially true within the family environment where moms, dads, and kids are all playing their own type of game. Red Games creates games that younger audiences will love, but that also appeal to older gamers. Of course, the multi-generational appeal may vary from title to title, but this purposeful inclusiveness is something we think a lot about when deciding on an IP and designing a game."