Raptr now adding 1.5 million users per month
Online community's focus on PC optimization has helped membership exceed 22 million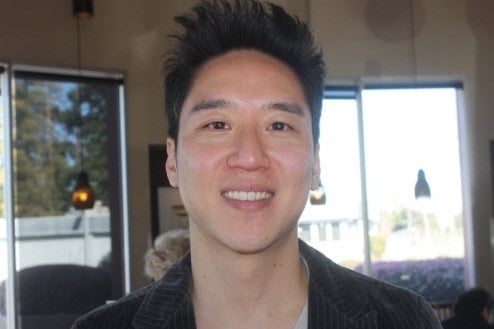 Online gaming platform Raptr today announced that it now has 22 million members in over 100 countries. The growth has accelerated in the last five months, as the community grew from 18 million, adding roughly 1.5 million new registered users per month. Raptr's latest growth, according to CEO Dennis Fong, stems from the company's enhanced focus on PC optimization for gamers - the new client seeks to optimize a player's rig, even on older PCs. Raptr also landed a partnership with AMD to bring the optimization tech to gamers.
"We are excited to help make the PC gaming experience better in a meaningful way," said Fong. "Some of the most popular games in the world, like League of Legends, are actually several years old and are being played on older PCs. We are unlocking the power of PCs people already own and turning them into capable gaming machines. The response has been overwhelming as our growth rate has practically doubled every month."
In speaking with GamesIndustry International, Fong also noted that Raptr is now bolstering its business with ads on the platform.
"We honestly didn't expect the massive adoption we've seen of Raptr since we rolled out the optimization platform. When our growth six-folds over five months due to the launch of the new PC-gaming focused features, we have to take notice. The other benefit of focusing on PC gaming is that we can build things that we can release directly to our audience. We aren't beholden to other platforms giving us access to their data, nor do we have to scramble every time one of those platforms make a change," he said.
"We've always been primarily an ad-support business model; the primary difference is we're actually now acting on it with the launch of ads on the service. Our goal has always been to find ways to surface relevant content to our users in a non-intrusive, intelligent way. We recently launched a free-to-play store that finds games that you might be interested in based on your profile."
While the PC is Raptr's bread-and-butter, Fong said that the company hasn't forgotten about the console market. "We're not done with consoles. We simply see a bigger opportunity to focus on the PC gaming renaissance that's been going on for the past few years now -- and the growth results we've seen are a direct reflection of that... Consoles will remain a major component in capturing the gaming lives of our members, so we'll continue to enable them to attach their XBL and PSN accounts so that their playtime and achievement history can be included in their gamer profiles," he said.
Fong added that Raptr's PC focus also makes sense for its business since PCs are still more prevalent. "Most people own a PC, so they have a capable gaming machine sitting right in front of them. As cutting-edge tech becomes less of a requirement to play modern games, more gamers are making do with what they've got rather than shell out hundreds or thousands of dollars to keep upgrading. Our service helps gamers unlock the potential of the rigs they already own. So from a business standpoint that's a big market that offers huge growth potential for us," he said.