Raph Koster wins Legend award at GDC Online
Riot Games and Bioware also big winners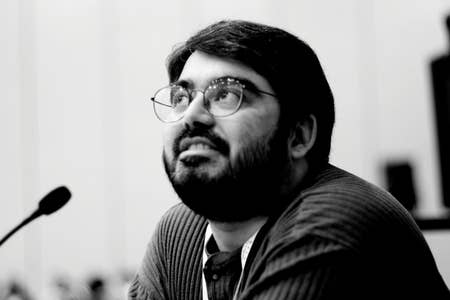 The winners for the 2012 Game Developers Choice Online Awards have been announced, and crowned A Theory Of Fun For Game Design author Raph Koster as Online Game Legend.
Other big winners included League Of Legends by Riot Games, which took home Best Live Game, Audience Award and Best Community Relations while Bioware's Star Wars: The Old Republic got Best New Online Game, Best Online Technology, Best Online Visual Arts and Best Online Game Design.
"We're thrilled to be able to honour this elite group of industry-leading online games," said Meggan Scavio, GM of GDC organiser the UBM Tech Game Network
"This year's winners represent the cream of the crop across the range of online game categories, including battle-arena MMOs, MMORPGs, social, mobile, indie and downloadable titles. We'd like to extend our thanks and congratulations to all of this year's finalists and winners for their fantastic contributions to the community."
BEST LIVE GAME - League of Legends (Riot Games)
BEST NEW ONLINE GAME - Star Wars: The Old Republic (BioWare Austin)
BEST SOCIAL NETWORK GAME - Draw Something (OMGPOP/Zynga)
BEST ONLINE TECHNOLOGY - Star Wars: The Old Republic (BioWare Austin)
BEST AUDIO for an ONLINE GAME - Diablo III (Blizzard Entertainment)
BEST ONLINE VISUAL ARTS - Star Wars: The Old Republic (BioWare Austin)
BEST COMMUNITY RELATIONS - League of Legends (Riot Games)
BEST ONLINE GAME DESIGN - Star Wars: The Old Republic (BioWare Austin)
AUDIENCE AWARD - League of Legends (Riot Games)
ONLINE INNOVATION AWARD - Journey (thatgamecompany)
HALL OF FAME AWARD - World of Warcraft (Blizzard Entertainment)
ONLINE GAME LEGEND AWARD - Raph Koster