Punch Quest: Too generous to be free-to-play?
Developers Madgarden and Rocketcat Games to charge after lack of revenue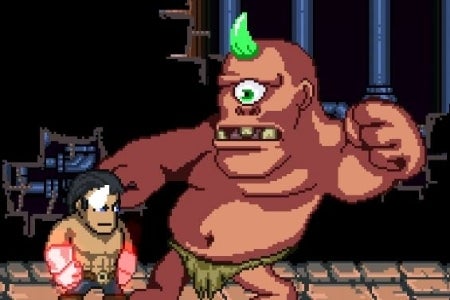 iOS title Punch Quest is fighting against the current industry trend and switching from a free-to-play model to an upfront charge.
"We did that last Punch Quest update that fixed a lot of the problems people pointed out [with in-game purchases]," Kepa Auwae of Rocketcat told TouchArcade
"More high end purchases, a coin doubler, a non-coins IAP option, a clearer buy button - didn't work. That leaves one simple thing: The game is way too generous to be a single currency free game."
Kepa had earlier spoken to The Verge about the decision to try the free-to-play model.
"We wanted to try free and IAP because we really needed to expand how many people knew about our games," said Auwae.
"Being seen on the App Store is hard, and we need more people to know about us so that we can grow."
But he added that regardless of the game's 600,000 downloads, by the end of October the game had only just hit five figures in revenue. People were happily playing the title, but not paying.
"The really scary thing is that profits tend to drop off sharply a week after an app's out," Auwae said at the time.
"I hear it's a bit better for free apps, but a paid app often makes most of its money in the first week of being out."
At the time they were looking for fixes, and clearly worried.
"It's kind of terrifying that our game could have been incredibly highly reviewed and made no money because the 'buy' IAP button was too small, but there you go."
The game is now priced at 99c in the US, and 69p in the UK.