Publisher Hachette launches gamebook format
"Our first gamebook utilizes gameplay from the BAFTA winning New Star Soccer"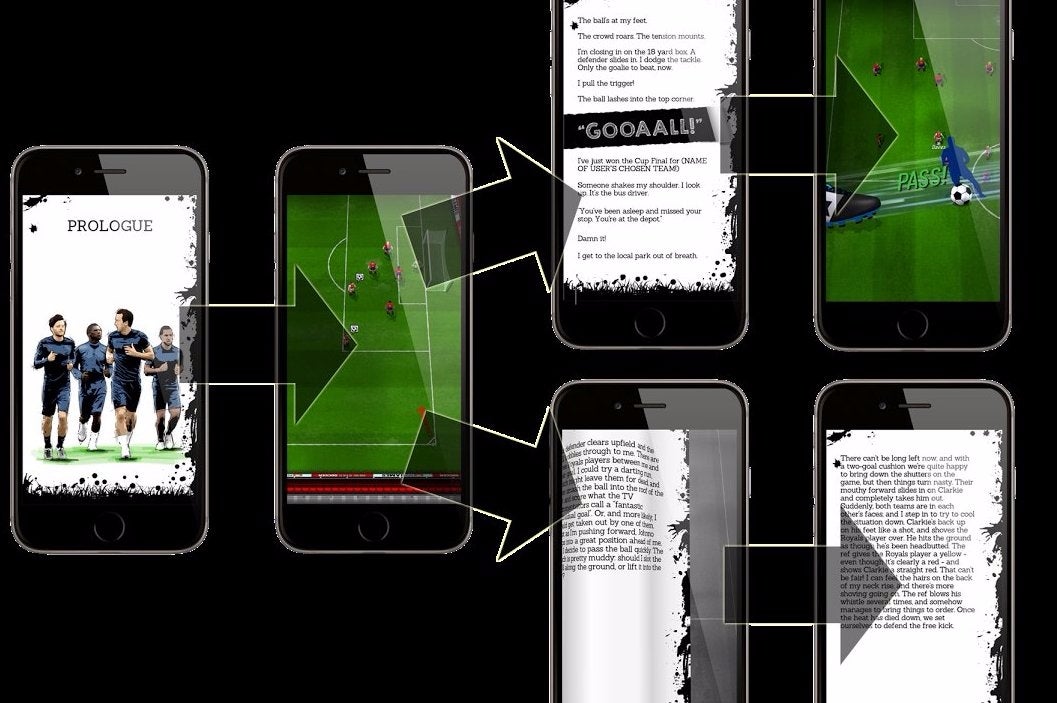 UK book publisher Hachette is entering the games arena with a new gamebook format. It's first title has been created in collaboration with Insight Studios and will be based on New Star Soccer.
New Star Soccer Story will be released on iOS and Android in May, to take advantage of the excitement around Euro 2016.
"Hachette is continually looking at new ways to engage with readers. The gamebook series combines gameplay technology and traditional storytelling in a new way that goes far beyond the printed page or ebook," said brand development director Damian Horner.
"We're delighted that our first gamebook utilizes gameplay from the BAFTA winning New Star Soccer, which has been downloaded approximately 20-million times around the world. The timing of its release during Euro 2016 will resonate with football fans, as well as keen readers and gamers."
The story was created by authors Steve Barlow and Steve Skidmore and will take players from kickarounds in the park to the cup final, depending on the choices they make. Barlow and Skidmore have previously authored titles like Action Dogs, Challenger, iHERO, iHorror, Monsters Like Us, Vernon Bright and The Dark Forest.
"We're really excited about the truly interactive fusion of book and game. Combing quality narrative and elements of the immediate and addictive gameplay from New Star Soccer feels very natural," added MD of Insight Studios Martyn Brown.