PS5 promotions drive retail sales as Lego Star Wars holds No.1 | UK Boxed Charts
Discount also puts Mortal Kombat 11 back in the Top Ten, Atlas Fallen debuts at No.22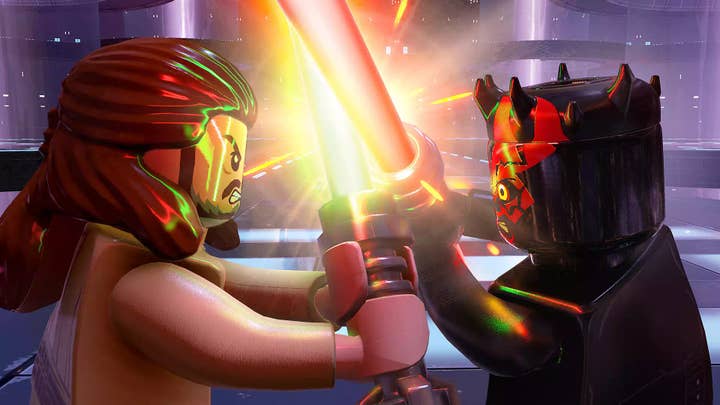 PS5 games were once again in control of the UK boxed charts this week, thanks to summer sales and price bundling.
GfK's report showed that four of the Top Ten best-selling boxed games saw sales comfortably led by their PS5 edition, plus PlayStation exclusive Gran Turismo rounded off the charts at No.10.
The top three remain the same as last week, with Lego Star Wars: The Skywalker Saga leading the charts, despite a 32% drop in sales. The PS5 edition sold almost double that of the next biggest SKU, which was the Nintendo Switch.
FIFA 23 remained at No.2 with a 33% decrease in sales week-on-week — interestingly, this was the only third-party game to sell more on Switch this week than any other format, followed by the PS4 edition.
Mario Kart 8 Deluxe followed at No.3, having experienced a 24% decrease in sales, with Zelda up to No.4, weathering a 19% decline.
Grand Theft Auto 5 jumped five places to No.5, driven by a 6% increase in sales — 60% of this week's sales were on PS5.
Mortal Kombat 11 Ultimate re-entered the Top Ten at No.9 due to a price promotion, with a 5% decrease in week-on-week sales.
Meanwhile, God of War: Ragnarök dropped out of the Top Ten this week moving from No.6 to No.14 due to a 50% decrease in sales. In contrast, Red Dead Redemption 2 climbed from No.36 to No.16, having benefited from a 60% sales increase.
Elsewhere, new release Atlas Fallen debuted at No.22 in the UK boxed charts this week.
Three games rejoined the lower end of the charts, with Pokemon Scarlet at No.37, Super Smash Bros. Ultimate at No.38, and Five Nights At Freddy's Security Breach at No.39.
Here is the GfK Boxed Top Ten for this week ending August 12, 2023:
| Last Week | This Week | Title |
| --- | --- | --- |
| 1 | 1 | Lego Star Wars: The Skywalker Saga |
| 2 | 2 | FIFA 23 |
| 3 | 3 | Mario Kart 8 Deluxe |
| 5 | 4 | The Legend of Zelda: Tears of the Kingdom |
| 10 | 5 | Grand Theft Auto V |
| 4 | 6 | Hogwarts Legacy |
| 11 | 7 | Minecraft (Switch) |
| 9 | 8 | Pikmin 4 |
| 14 | 9 | Mortal Kombat 11 Ultimate |
| 8 | 10 | Gran Turismo 7 |