PS5 games continue to dominate the UK charts | UK Boxed Charts
Gran Turismo 7, Spider-Man: Miles Morales and other Sony first-party titles re-enter the Top Ten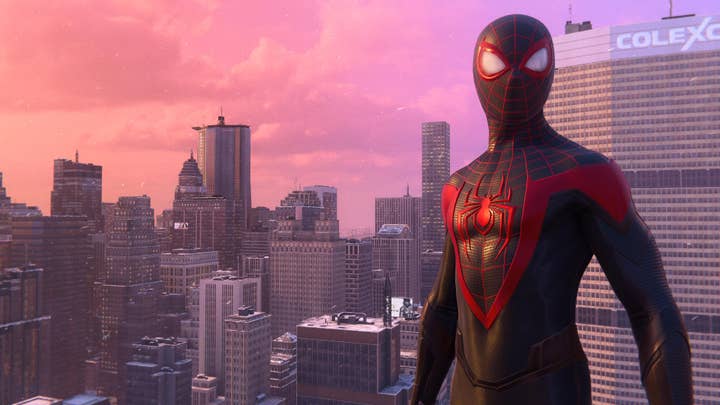 PlayStation 5 titles maintained their stronghold of the UK physical charts for the second week running.
Summer sales and continued price-promoted bundles have resulted in more first-party PS5 titles rising to the top, GfK reported.
Lego Star Wars: The Skywalker Saga, which was bundled with the PS5, climbed from No. 6 to claim the No. 1 spot with a 116% rise in sales. It moved FIFA 23 down to No. 2 with a 11% drop week-on-week.
God of War: Ragnarok climbed from No. 13 to No. 6 following a 79% increase in sales, while Spider-Man: Miles Morales jumped from No. 25 to No. 7 with a 113% rise. Gran Turismo 7 moved from No. 21 to No. 8 with a 114% sales increase.
Meanwhile, Pikmin 4 dropped to No. 9, with sales down 38% week-on-week, while last week's new release Remnant 2 fell to the bottom of the charts at No. 40, with a 47% decrease in sales.
Elsewhere, Ghost of Tsushima: Directors Cut has re-entered the charts at No. 33 after a 73% spike in sales, followed by the Dark Souls Trilogy at No. 39 with a 32% increase in sales.
Here is the GfK Boxed Top Ten for this week ending August 5, 2023:
| Last Week | This Week | Title |
| --- | --- | --- |
| 6 | 1 | Lego Star Wars: The Skywalker Saga |
| 1 | 2 | FIFA 23 |
| 5 | 3 | Mario Kart 8 Deluxe |
| 2 | 4 | Hogwarts Legacy |
| 4 | 5 | The Legend of Zelda: Tears of the Kingdom |
| 13 | 6 | God of War: Ragnarok |
| 25 | 7 | Spider-Man: Miles Morales |
| 21 | 8 | Gran Turismo 7 |
| 3 | 9 | Pikmin 4 |
| 10 | 10 | Grand Theft Auto V |