PS4, Xbox One to ship 10m units by March - EA
EA is extremely bullish on next-gen gaming based on what the publisher has heard from Microsoft, Sony and retailers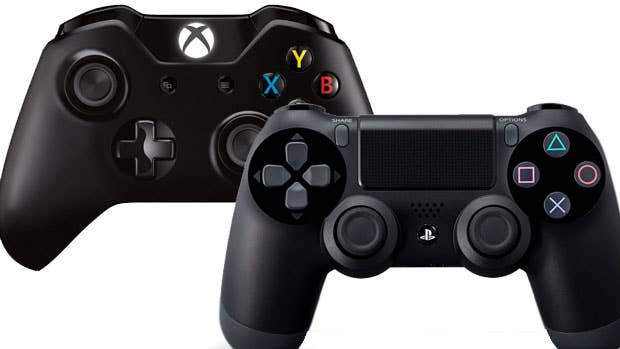 On its earnings call today, the first one led by Andrew Wilson as new EA CEO, EA fielded numerous questions about the impending launches of the next-gen consoles from Microsoft and Sony. The takeaway was clearly that EA is excited and incredibly bullish on the new platforms, not just for itself but for the industry as a whole.
EA COO Peter Moore noted that based on what he's heard from Microsoft and Sony, production has been much smoother and there should be around 10 million units combined on shelves by the end of EA's fiscal year next March. "I can squint and see 10 million units combined... easily," he commented, adding that Microsoft and Sony are "about to engage in a level of spend that is unprecedented in this industry."
Wilson stressed that EA is incredibly well prepared for the console transition this time around, and the company is excited to start next-gen with its five titles at launch. EA will have Madden, FIFA and Battlefield 4 on day one for both Xbox One and PS4, and NBA Live 14 and Need for Speed: Rivals will follow closely afterwards.
"This is my third major transition. We started work earlier than ever before and worked more closely with MS and Sony. These are the best launch games to ever come out of this company," Wilson said, adding that "the foundation we have will ensure that we deliver great games for years to come."
Moore said that all the hard work EA's been putting in means that "We're somewhat inoculated from the bumpiness of console transitions."
Wilson believes that excitement around next-gen really started building in earnest at E3. "We saw an energy around our industry we haven't seen in some time, and it reached a roar by Gamescom," he said.
Beyond the launch window, EA is also very bullish on the prospects for its Respawn-developed shooter, Titanfall. Patrick Soderlund remarked that all the data EA has suggests that the game will be very highly rated when it ships next March, and it should help fuel EA's next-gen sales.
While next-gen is grabbing the attention of media and analysts, it's still important to remember that current-gen consoles will make up a bulk of sales for EA and the industry. Battlefield 4 is off to a good start, EA said, and in fact Moore sees the performance as a positive indicator that the current platforms will continue to perform.
"All of the core elements are in place [on Battlefield 4]. Current-gen seems to be holding up. The pre-orders are up 35 percent on Origin vs Battlefield 3," he noted.