PS3 becomes top Netflix device in the world
Netflix boss Reed Hastings says that PS3 is the top overall platform for Netflix viewing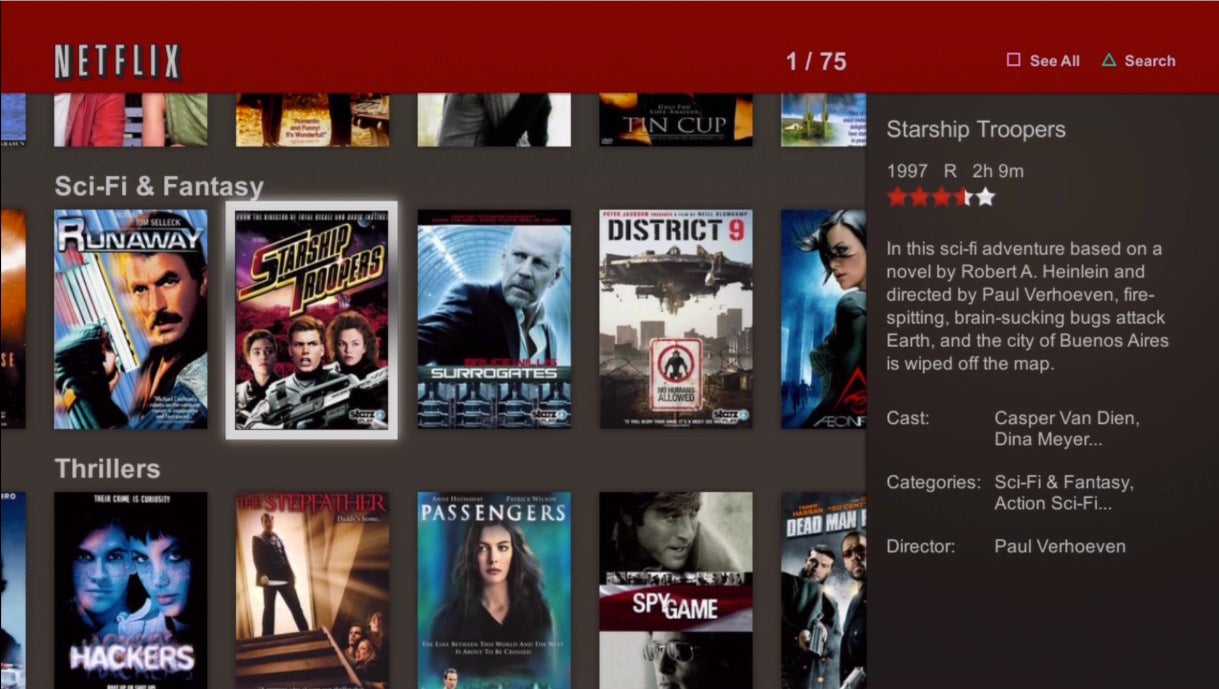 Sony's marketers will enjoy this one: Netflix is now saying that PS3 is its number one platform overall. The Sony video game console is apparently "the primary development platform for Netflix and is the world's most popular device for viewing movies and TV shows from Netflix on a television."
"PS3 is our largest TV-connected platform in terms of Netflix viewing, and this year, at times, even surpassed the PC in hours of Netflix enjoyment to become our No. 1 platform overall," said Netflix Chief Executive Officer Reed Hastings. "PS3 is a natural fit for Netflix in terms of developing and first deploying our most advanced features. We can transparently update our application with new features on a daily basis, and through the free PlayStation Network, people around the world can sign up for Netflix directly from their PS3."
"The PlayStation and Netflix communities both share a strong passion for high quality entertainment," added Jack Tretton, CEO and President of SCEA. "Netflix provides a fantastic experience for watching TV shows and movies on PS3, and our joint development will continue to produce innovations for our customers that further demonstrate PS3 as the true home for entertainment in the living room."
Netflix is available on all the consoles, but its usage on Xbox Live does require a paid Gold subscription, whereas on PS3, owners don't need to pay anything. Sony also partnered earlier this year with Netfix to bring the service to its Vita handheld. PS3 owners who also have a Vita can begin a movie or TV show on Netflix, pause it, and then continue watching on Vita if they wish.