Project Morpheus to launch in the first half of 2016
Sony announces launch window and latest specs for VR headset, PS4 has now reached 20.2 million sales worldwide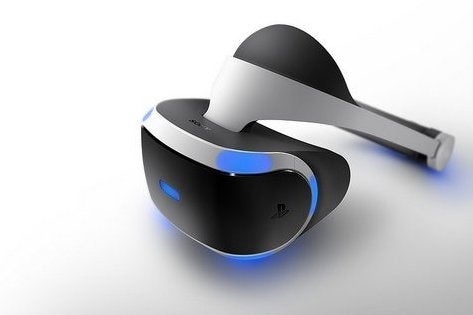 Sony Computer Entertainment's Morpheus headset will launch in the first half of 2016, the company announced at a GDC press conference today.
While that might not be as specific as many developers would like, it is the clearest idea yet of when VR technology will finally be available to gamers. Similarly, Sony detailed technical specifications for the device, but described them only as, "near final."
Perhaps the most intriguing of these was that Morpheus is designed to render games at 120 frames-per-second. This will work in concert with a "super low" latency of 18ms, or around half that of the original Morpheus prototype.
The first prototype's 5-inch LCD screen has been swapped 5.7 inch 1920 X 1080 resolution OLED display, with RGB sub-pixels to reduce motion blur. Positional tracking has been improved with the addition of three new LEDs to its existing six - one on the front and two on the sides.
Sony has promised to reveal more details, including new games, at E3.
And these new details have emerged just as the PlayStation 4 - the supporting platform the Morpheus headset - has passed yet another sales milestone. According to data gathered by Sony on March 1 this year, it has now sold 20.2 million units of its console across 123 different countries.