Professional Splatoon player arrested for alleged sexual assault of a minor
Japanese esports organization Creatives parts ways with player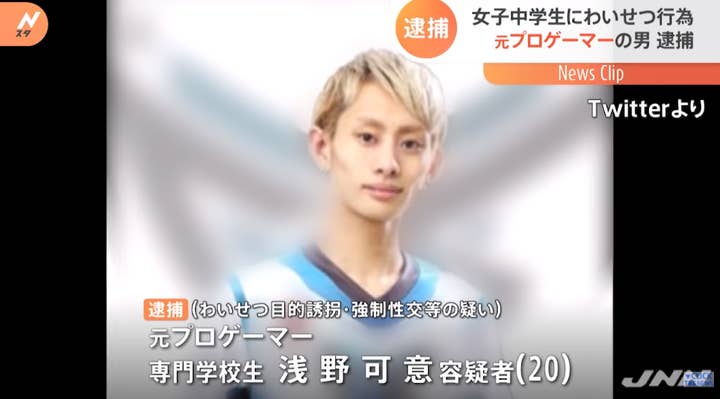 [Content warning] This story contains mentions of sexual assault of a minor.
A Tokyo esports team has parted ways with a professional Splatoon player after the player was arrested under suspicion of kidnapping and sexual assault of an underaged girl.
According to The Mainichi Daily News (via Kotaku), 20-year-old Kai "YIG" Asano was arrested by the Tokyo police department for an incident in August of this year when he messaged a junior high school girl he had been in touch with on Twitter, asking her to come to his apartment and watch an esports tournament, reassuring her that there would be other girls there.
However, a TBS report says that there were no other girls at the apartment, and that after picking her up at a train station, Asano allegedly raped her.
Asano has denied the allegations, saying that while she did come to his apartment, it wasn't against her will.
Tokyo esports team Creatives has issued a statement, saying that it separated from Asano on September 1.