President's Council turns to active video games to promote health
The President's Council on Fitness, Sports and Nutrition hopes active video games will get kids off the couch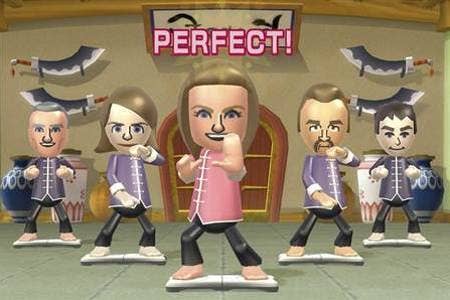 The President's Council on Fitness, Sports & Nutrition (PCFSN), U.S. Department of Health and Human Services Secretary Kathleen Sebelius, and the Entertainment Software Association (ESA) announced today a partnership to promote health with the Active Play Presidential Active Lifestyle Award (PALA+) Challenge. The focus of the program is to help Americans exercise more by highlighting active video games, including Wii Fit Plus, Just Dance 3, Kinect Sports: Season 2, and more. A showcase for the titles was held at the Walker-Jones Education Campus in Washington today.
Participants can log their active video gaming online, with the PALA+ requirements being 60 minutes of exercise per day for kids or 30 minutes per day for adults, five days a week for six out of eight weeks. There is also an additional nutritional component that includes a weekly healthy eating goal.
"The President's Council and ESA recognize the need to embrace technology in the fight against childhood obesity," said New Orleans Saints quarterback Drew Brees, who is also a PCFSN co-chair. "Through the Active Play PALA+ Challenge, we are motivating kids and families to adopt a healthy lifestyle by using active video games to achieve PALA+."
Active game publishers like Nintendo, Electronic Arts, Ubisoft, and Microsoft have pledged to incorporate PALA+ features into their most popular titles. These features include:
-Interactive tools to help kids and families monitor the progress of their physical activity and healthy eating goals
-Tracking tools to help participants in different schools and communities engage in competition
-Helpful tips and information on healthy living from PCFSN.
"Active and fitness games are one of the most exciting and fastest growing segments of our industry and millions of kids and families have enthusiastically embraced them as a way to get fit and stay healthy," said ESA president Michael D. Gallagher. "We are proud to work with the President's Council on Fitness, Sports and Nutrition on this innovative initiative and encourage all Americans to embrace active games as part of a healthy lifestyle."