Preorders open for $500 NES
Analogue Interactive's latest uses aluminum casing, original NES parts for retro connoisseurs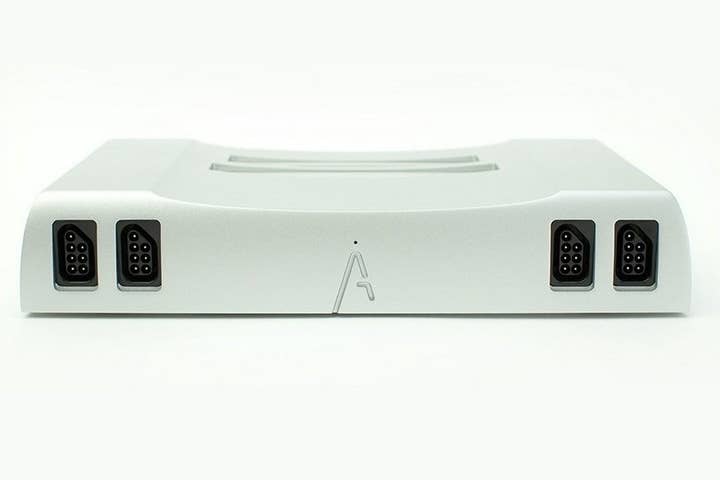 It's clear there's a market for retro game experiences, but to date, most of the efforts to mine that market have been budget priced. Analogue Interactive is betting there's a market for higher-end retro offerings with a premium price, as the company has opened up preorders for the Analogue NT, a version of the classic Nintendo Entertainment System that starts at $500.
The heart of the Analogue NT is the same as Nintendo's original system, as each one is built using actual chips salvaged from cosmetically damaged Famicom (the Japanese release of the NES) systems. Using the original hardware was deemed necessary to sidestep emulation issues that affect NES clones already on the market.
While the system's innards are old, the exterior is a brand new aluminum casing featuring four controller ports, as well as original Famicom expansion ports to ensure compatibility with all peripherals, including the Famicom 3D System and Disk System. The Analogue NT also allows RGB, component, S-Video, or composite video output, and Analogue sells an HDMI adapter for $49 that will upscale from RGB to 1080p or 720p for modern displays, complete with scanlines.
The HDMI adapter isn't the only add-on not covered by the Analogue NT's $500 basic price. Customers can select from a handful of color casings for an extra $49, and Analogue is also selling original, unused NES controllers for $49. For the luxury retro aficionado on a budget, refurbished NES and Famicom controllers are available for $29 each. Preordered systems are expected to ship this summer.
This isn't the first high-end retro endeavor from Analogue Interactive. The company also made a $650 Neo Geo system dubbed the CMVS, built using an original Neo Geo arcade motherboard with a wood case. Matching arcade sticks were also available for $200 each.