PopCap Launches Bejeweled Legend in Japan
New game was developed specifically for the Japanese market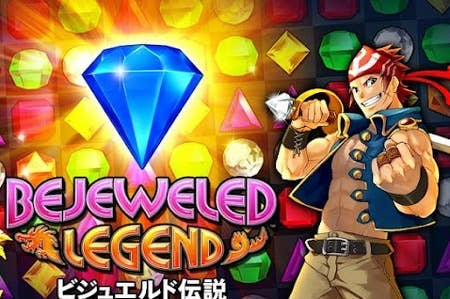 PopCap Games announced that they are bringing Bejeweled Legend to the Japanese market. This is the company's first self-published game in the market.
Bejeweled Legend was developed for Japanese players by PopCap's Tokyo Studio and features a pirate-themed story with RPG progression. The game will release on iOS and Android for the Japanese leading mobile social gaming platform GREE with over 30 million users.
"PopCap is already enjoying considerable success in Japan, and Bejeweled Legend is an opportunity to take our biggest franchise to the next level in this market," said Yohei Ogura, Sales and Marketing Manager for PopCap Japan. "We are excited to bring the most regionally-customized adaptations of our hit franchise to Japanese audiences.
"Bejeweled is PopCap's best-known and most successful franchise to date," added Shigenori Araki, Executive Creative Director for PopCap Asia/Pacific. "We have adapted this beloved game in a unique way for Japanese audiences. It was both a huge responsibility and shows PopCap's commitment to develop highly polished games in Japan for Japan."