PopCap confirms "reorganization" and layoffs
PopCap Dublin has a questionable future and some in Seattle are fired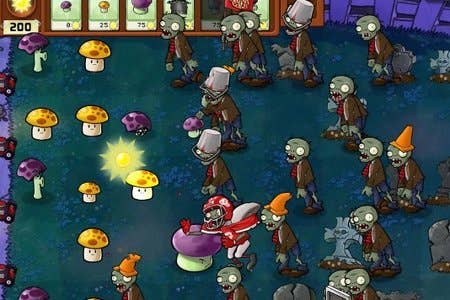 EA subsidiary PopCap has confirmed layoffs in company "reorganization". The news kicked off over the weekend when 3D Realms founder George Broussard warned possible job cuts where coming to PopCap on Twitter.
"Sources say shakeup and layoffs are imminent at PopCap," said Broussard in his first tweet.
Other sources then told VG247 that PopCap had been "very quietly" firing staff for "several months". This led to Broussard stating that PopCap Shanghai and PopCap Dublin were on the chopping block, with further cuts at its Seattle offices.
"PopCap Dublin/Shanghai shut down/shrunk. 50ish people in Seattle laid off. Brutal," he tweeted today.
Certain layoffs were finally confirmed in a blog post by PopCap co-founder John Vechey, who made no mention of any issues at PopCap Shanghai.
"This morning we informed our employees about a reorganization in our studios that will include a "Reduction In Force" in our North American operation - mostly in our headquarters here in Seattle - and an "exploratory consultation" to evaluate the future of our PopCap office in Dublin, Ireland," stated Vechey.
""Reduction In Force" means that some people are losing their jobs. "Exploratory consultation" means we're talking to our Dublin team about the future of that office and whether we can find a path to improve our profitability in Europe without having to close the operation. Today's news is something you expect periodically from a company in a fast-changing industry, but it sucks if you're one of the people losing his or her job. These people are our friends and we don't like doing this," he continued.
"We've made hard decisions before, even had cuts before - at this time in North America there are about 50 people who will no longer work at PopCap."
Vechey also tackled why PopCap was making the cuts, and stated that the decision to reorganize was made internally by PopCap, not by EA.
"In the past year, we've seen a dramatic change in the way people play and pay for games. Free-to-play, social and mobile games have exploded in popularity. The change in consumer tastes requires us to reorganize our business and invest in new types of games on new platforms. It's a completely different world from when we started," he said.
"We're growing quickly into new areas of mobile and social, and are expanding in new markets like Japan and China. And there are many more great games to come from PopCap."
"The decision to reorganize was 100 percent made by us, with no pressure from EA," he added.
Amidst the stories of layoffs, PopCap also announced a sequel to Plants vs. Zombies, with a planned release window of late spring 2013.