Polymega adds N64 emulation module
Maker of multi-system retro console also planning digital storefront and original content exclusive to the system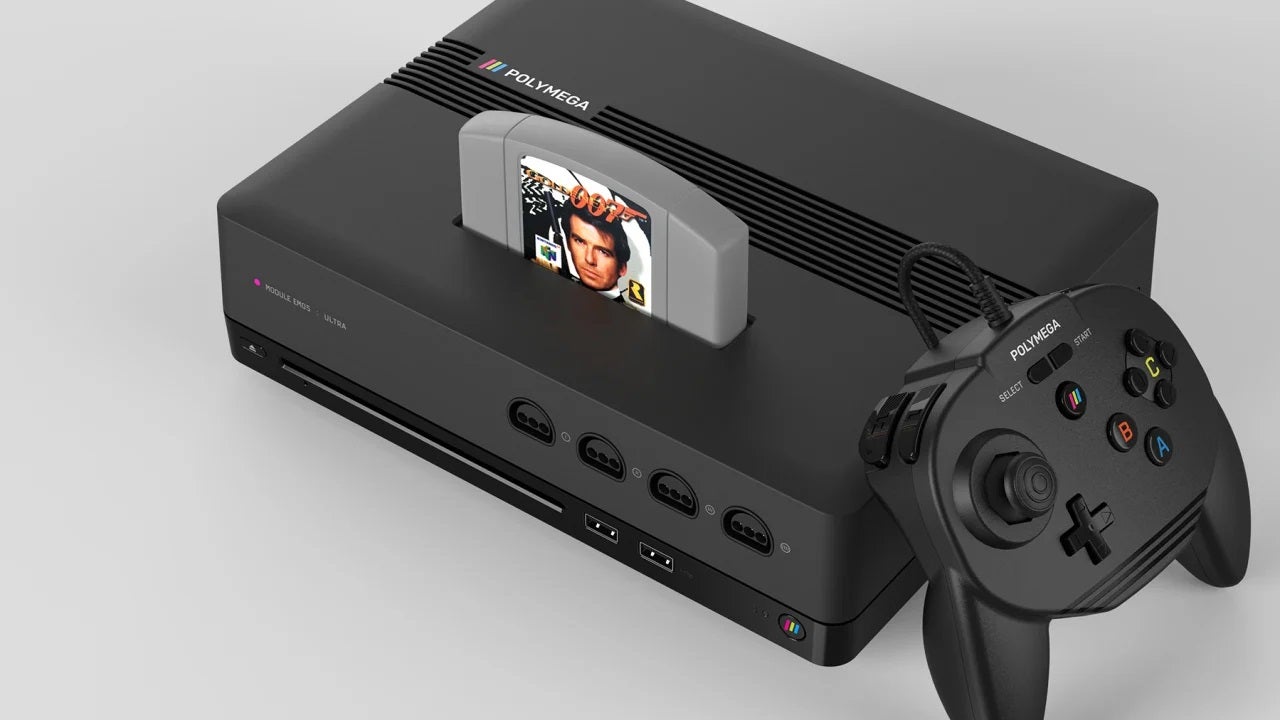 The Nintendo 64 is about to receive its first commercially available emulation hardware, as Polymega maker Playmaji confirmed for Nintendo Life that it will soon add the Nintendo 64 to its list of supported systems.
Pricing and release date details were not disclosed, although Playmaji sells similar modules covering Nintendo, Super Nintendo, Genesis, and TurboGrafx-16 consoles for $80 each. The Polymega base unit supports a handful of disc-based systems including the original PlayStation and Sega Saturn.
While Playmaji has expressed interest in adding support for a number of other platforms, CEO and co-founder Bryan Bernal told the site it chose to prioritize the Nintendo 64 due to customer demand.
"There are virtually no other options out there for playing the N64 library legally, outside of the original hardware -- so it's an obvious choice for us," Bernal said.
Nintendo recently released its own N64 emulation offering as part of the Nintendo Switch Online + Expansion Pack service, but it has been criticized for the quality of its emulation and unsupported features.
Bernal said at least 90% of N64 games would work "great to near perfect" on Polymega when the module launches, with that number "likely" increasing through system updates.
Bernal said the company is planning more modules, some of which "don't directly correlate to game consoles (a la NES, SNES, etc.) but enhance the game playing experience on Polymega."
Additionally, Bernal said Playmaji is "quite far along" on its plan to open a digital store on the system to sell downloadable copies of games for supported platforms, and has established an internal development and publishing operation to produce exclusive original content for the system.