PlayStation Vita TV will let you play on the big screen
Micro-console plays Vita, PSP titles, allows PS4 to be streamed to other TVs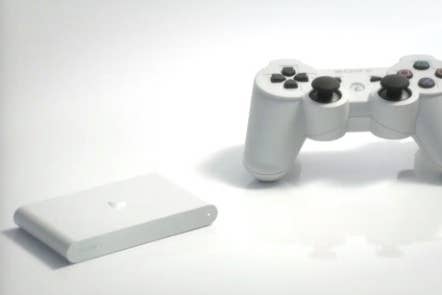 Sony has revealed a piece of hardware which it has managed to keep entirely under wraps until now: the PlayStation Vita TV.
Essentially a micro-console in the vein of the Ouya or Gamestick, the Vita TV will play Vita and PSP games on the TV via an HDMI out and using a DualShock 3 controller. It will also let gamers stream PS4 content to another screen should the television it's hooked up to be in use.
A lack of screen means that both dimensions and costs are kept low. The 6 x 10cm device launches in Japan on November 14th, 2013 for ¥9,480 ($95, £60, €72 appx). A package containing a DualShock controller and an 8Gb memory card will retail at ¥14,280 ($143, £92, €109 appx).
As well as playing games, the Vita TV will be able to access many of the video streaming services and other functions of both the Vita and the PS4, featuring Hulu, Twitter and various Japan-only channels. No plans have been announced for the device's global release, yet, but full technical specifications are below.