PlayStation Vita gets Skype video calling
Skype available for both Wi-Fi and 3G Vita models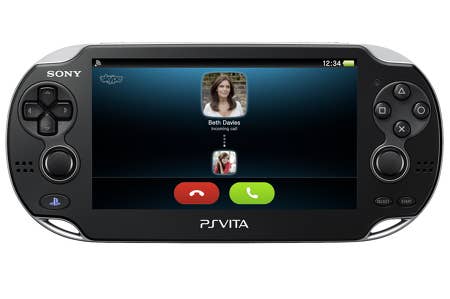 Sony Computer Entertainment America announced today that Skype video calling has been made available for the PS Vita (both 3G and Wi-Fi models). The app can be downloaded from the PlayStation Store.
Skype will run in the background while users play games or use other apps on the Vita, although certain games will shut off the network connectivity or will not be able to pause, which will stop the user from receiving incoming calls. Skype on PS Vita also enables users to switch back and forth between the front and rear Vita cameras during a Skype call.
"Our users appreciate being able to access Skype features wherever and whenever they choose," said Manrique Brenes, senior director, consumer electronics group at Skype. "With the launch of Skype for PS Vita, we are taking another step towards our ultimate goal of making Skype video calling available on every platform, all over the world, and meeting the demands of existing PlayStation users to offer video on a gaming console."