'PlayStation Phone' confirmed at last
Sony makes Xperia Play official; full reveal next week
Sony Ericsson's PlayStation/Android hybrid handheld has finally been made official.
Following adverts during this weekend's Super Bowl in America, Sony has revealed plans to provide full details of the 'Xperia Play' phone on February 13.
Long-rumoured and occasionally even seen prior to Sony's official confirmation of its existence, the device's screen slides up to reveal a d-pad and the familiar PlayStation buttons.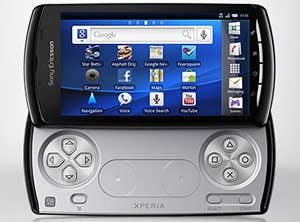 The Xperia play will run both Android and PSone games, the latter via the PlayStation suite download service revealed in January.
Sony Ericcson's Facebook page claims the phone will see an "official announcement" sharing full details at 6pm UK time on February 13, at the Mobile World Congress event in Barcelona.