PlayStation 4 takes Sony back to its "original roots"
SCE's Andrew House says the PS4 is a return-to-form for the company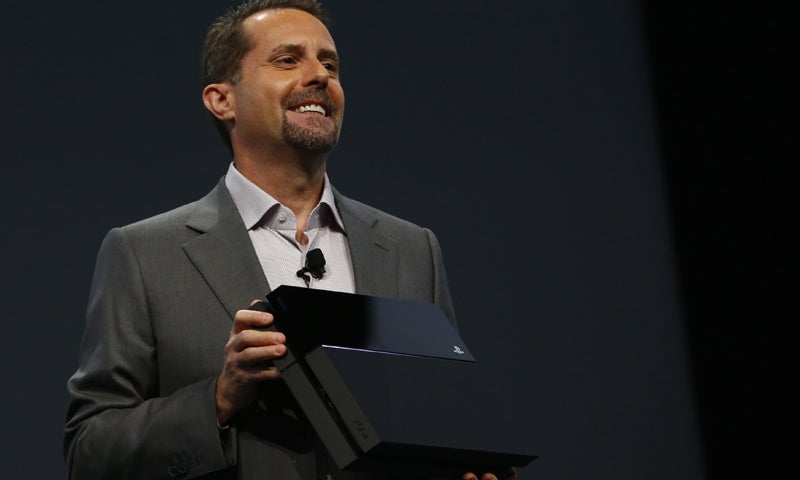 Despite all the hype and hoopla over next-generation consoles with their new features, Sony Computer Entertainment president Andrew House believes the PlayStation 4 is a return to a classic Sony. House told the Guardian that consumers and developers were the focus when the PlayStation and PlayStation 2 launched and that feeling has returned with the PlayStation 4.
"I see our approach on PS4 as really taking Sony Computer Entertainment back to our original roots," said House. "When we first launched with the PS1 and certainly the PS2, the goal was to give the consumer more choice, and lots of flexibility at a time when the delivery mechanism of games, on cartridges, placed a lot of restrictions on the industry. And also, by shifting to disks, to give developers - and particularly smaller ones - the chance to take risks and build a business. I think you're seeing exactly those kinds of principles applied to PS4."
It was reported that Sony dropped the Playstation 4 Eye as a pack-in to reach its $399 price. House said that while the camera provides "great consumer experiences," SCE is not "forcing that purchase on the consumer." House also mentioned the strong focus on developers, including indies, that now characterizes Sony Computer Entertainment.
"We have a new development environment, that developers are telling us is significantly easier to make great games for, and we've undertaken a significant amount of outreach to smaller developers," House said. "And the net result is that we're seeing a lot of developers coming out of the mobile space, and I think that's a tremendously positive trend for console gaming. Essentially, we have access to a whole new set of talent in gaming that we didn't have before."