PlayStation 4 hits 1 million sold in the UK
Sony UK boss claims it is now the fastest-selling, "core gamer machine"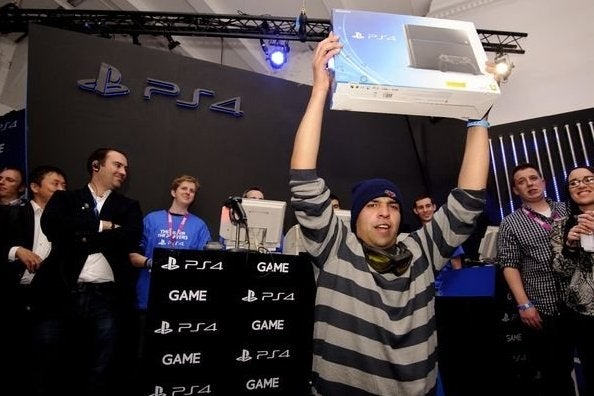 Sony's PlayStation 4 has now sold 1 million units in the UK, making it the second fastest-selling console in the country's history.
The milestone was revealed to Eurogamer by Sony's UK boss, Fergal Gara, who also received official data from Chart-Track to reach that figure. Gara admitted that the Nintendo Wii achieved the feat, "ever so slightly faster," than the PS4, taking 38 weeks.
"But it's the fastest versus any PlayStation or Xbox - so any core gamer machine," Gara added.
Gara also seemed confident that Sony will be able to meet consumer demand this Christmas, which wasn't the case a year ago.
"We started with a forecast. We saw pre-orders coming through. We increased the forecast. We got most of that volume but not enough, and the demand just kept going. It was only April when we started to catch the demand. So in short, way ahead. I'm expecting both a very strong sales Christmas and healthy volumes this Christmas. I don't anticipate any consumer problems."