PlayMG partners with Com2uS for Android gaming
Com2uS titles will come preloaded on the MG portable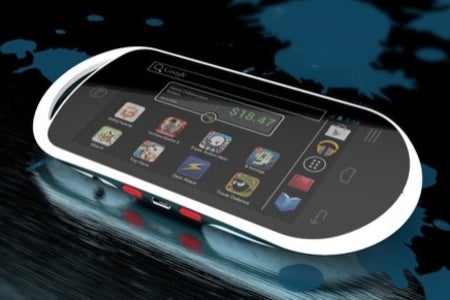 The creators of the Android-powered MG portable have announced a partnership with Korean developer Com2uS. The new partnership will see eight of Com2uS's titles pre-loaded on every shipped MG device. The titles included in the partnership are Slice It, Swing Shot, Homerun Battle2, Tiny Farm, Tower Defense, 9 Innings Baseball, Super Action Hero and Derby Days.
"We take pride in providing memorable gaming experiences and leading the future in mobile gaming," said Don Lim, General Manager, Com2uS America. "We believe the MG is going to bring portable app gaming to many kids who haven't been able to enjoy it before -- we really wanted to be a part of that."
"We think this partnership with Com2uS really delivers on our promise to make a dedicated portable gaming system that affordably brings more game into people's lives," said Taylor Cavanah, PlayMG Founding Partner and Meta Gamer. "I am personally a big fan of Com2uS and think it is fantastic that MG owners can immediately open the box and start playing a variety of games."
PlayMG is still running its Kickstarter funding drive for the portable, having achieved $40,380 in funding out of goal on $950,000.
Read more about how the MG is gunning for the portable market dominated by Nintendo 3DS in our interview here.