Play.com drops direct retail
Significant job losses as online retailer feels effects of tax changes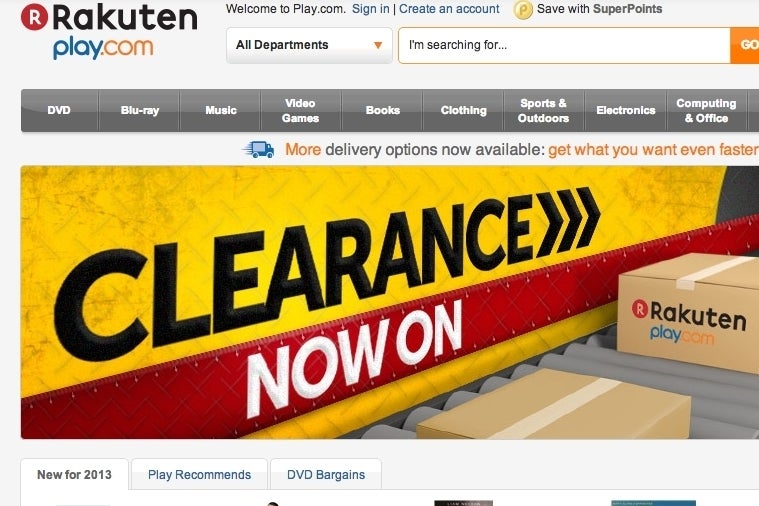 Online retailer Play.com will swap direct retail for a solely marketplace based service next month, and has blamed changes to tax rules for the move. The decision will result in significant job cuts across the company.
Play.com confirmed the news to GamesIndustry International in a statement.
"Following a strategic review of our business operations we have today announced a company restructure. Moving forward we are intending to focus exclusively on our successful Marketplace, which is our main business area, and to phase out the direct retail part of our business"
"The removal of Low Value Consignment Relief (LVCR) implemented in April 2012 has been the determining factor in this decision. As a result, we will be entering into consultation with staff on the proposed changes, which include the redundancy of 147 employees from our Finance and Warehouse teams in Jersey by the 31st March 2013."
"In addition to this, it is proposed that 51 permanent and 16 temporary staff will be made redundant across our Cambridge and Bristol offices. We would like to reassure our customers that they can continue to shop with us, purchase from an expanding range of products, and still receive the great quality of service they have come to expect."
Previously Play.com, purchased by Rakuten in September 2011, used a VAT loophole to ship items cheaply from the Channel Islands. From March, instead of shipping its own inventory Play.com will focus purely on customers using the site to sell and purchase items.