Plastic surgery game removed from sale
Apple, Google yank child-focused Plastic Surgery for Barbie game from App Store and Google Play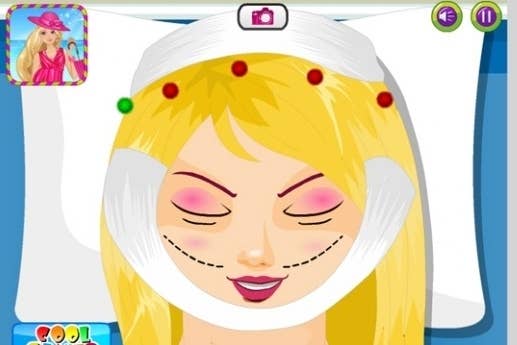 A free-to-play kids game about plastic surgery has been pulled from the Apple App Store and Google Play. As reported by BBC News, Plastic Surgery for Barbie (iOS) and Plastic Surgery (Android) have been removed from the online storefronts.
The game drew criticism for encouraging children to perform plastic surgery on an overweight girl described as ugly. It had been rated as appropriate for players ages 9 and up. Former British Association of Aesthetic Plastic Surgeons president Nigel Mercer called the app "sickening" and socially irresponsible.
"This app blatantly and shamelessly uses child-friendly brand names [such as Barbie] to target young, vulnerable children and exposes them to sexist and disturbing rhetoric as the 'game' critiques the body of a cartoon character who does not conform to an unrealistic beauty standard," Mercer said.
Despite the title, the game had no connection to the well-known line of dolls from Mattel. A representative with the company said Mattel "work[s] hard to ensure there are no unauthorized uses of our brands that may be unsafe or inappropriate for children." A Google spokesperson said the company does not comment on individual apps, but added it will remove titles that violate developer guidelines.
The developer, corina rodriguez, has dozens of games still available on the App Store, including the similarly unlicensed Barbie Dentist & Barbie Dress-Up, as well as Leg & Foot Surgery & Doctor & Hospital Office for Barbie Version.