Plans crystallising for Nordic Game Conference 2015
Awards nominees named and Investment Summit announced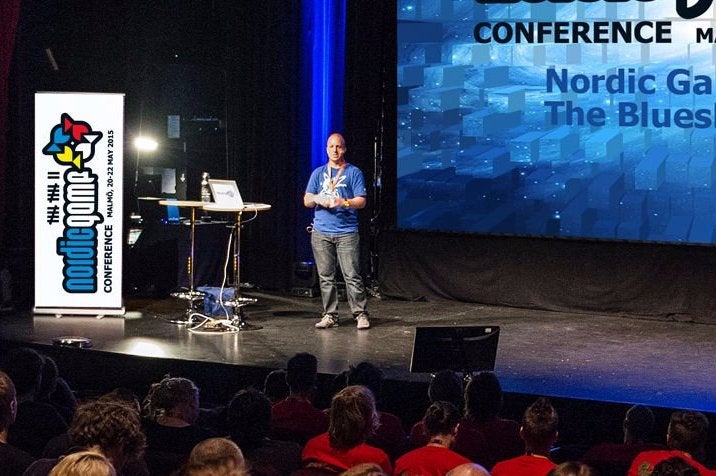 With May fast approaching, Malmo's Nordic Game Conference is just around the corner once more. Always one of the industry's most popular and well attended events, Nordic '15 promises to continue the organiser's tradition of combining industry luminaries with up and coming indies, local with international perspectives and business with pleasure.
An extensive list of speakers has already been confirmed for the event, including a keynote from Obsidian's Chris Avellone, fresh from the success of Pillars of Eternity, but also including presentations from Ubisoft, 6 Waves, Firaxis, Perfect World, Housemarque, Google, Microsoft and Rovio.
Opening on May 20 at the Slagthuset centre in Malmo and running until the 22nd, day one of the show features the Investing in Games Summit - a four hour session of panels, networking, speed dating and pitches. to participate, mail the organisers here with a PDF pitch "that describes your team, company background and project, and also answer two questions: 'What are you asking for' and 'What you offering?'" Investors looking to take part should mail here.
Day one also features a full conference program, including an in-depth look at the possibilities of developing for the Sony Morpheus and closes with the renowned Nordic Indie Night party. Day two opens with Chris Avellone's keynote, along with a few hangovers, and progresses through another full line-up of speakers before the gala dinner in the evening. That dinner will also play host to the show's Awards, presented this year by Leigh Alexander. A full list of the nominees can be found here.
Friday's program runs until 2pm, where the traditional wrap-up speeches herald the end of the event. Anyone looking for more can hop across the Bridge to Copenhagen for Shayla Games, a three day program of VR talks, networking and a game jam which runs from May 22-24.
Tickets for Nordic Game can be purchased from the event site, with full pricing details available here. GamesIndustry.biz will be at both Nordic and Shayla to report on all the news and get the latest insights from the biggest speakers.