Pikmin 3 boosts Wii U sales in Japan
Nintendo exclusive doubles hardware sales in 90k debut week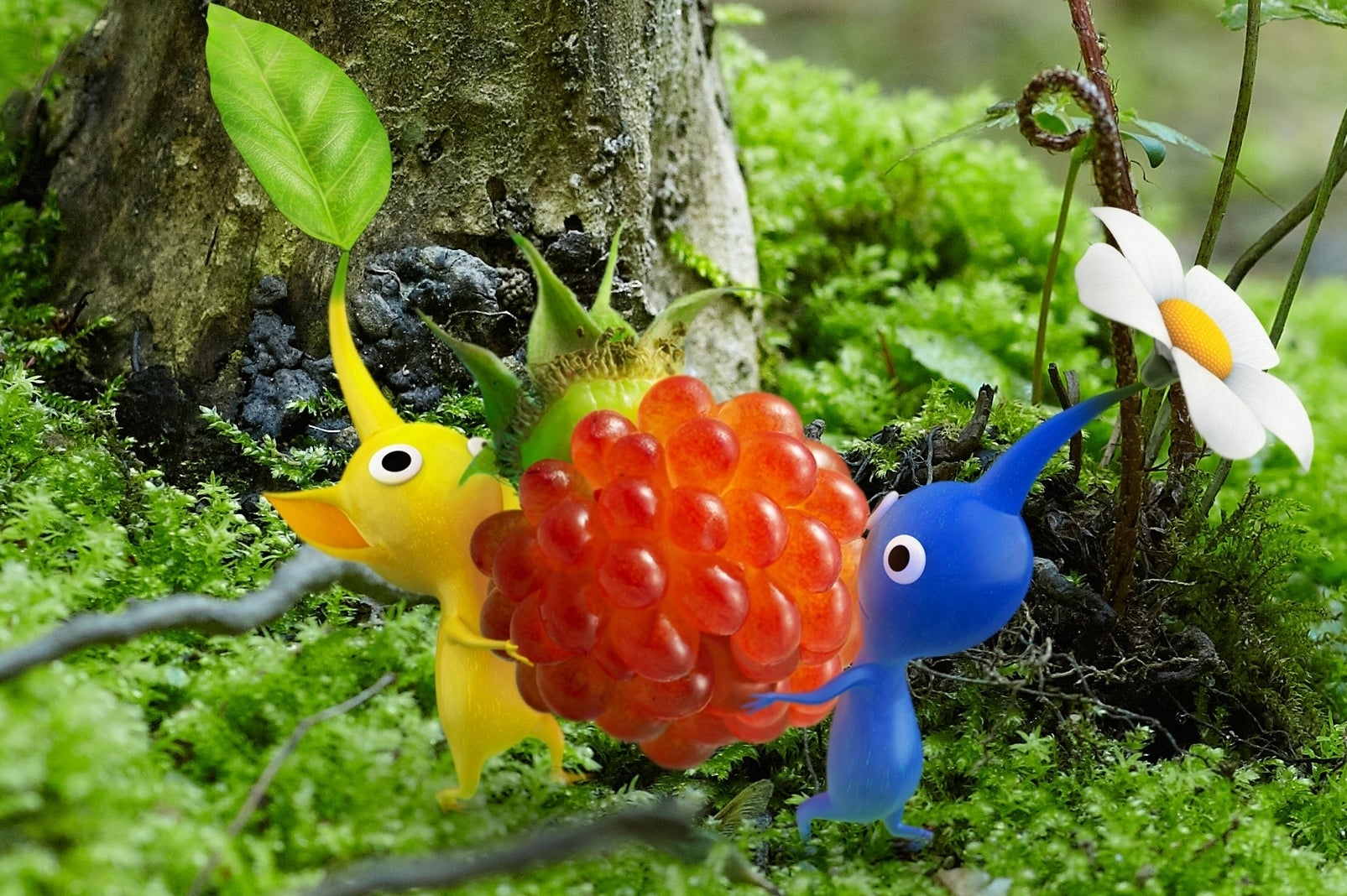 The Wii U enjoyed a rare strong week in Japan thanks to the release of Pikmin 3, which enetered the software chart at number one.
Nintendo's struggling console didn't unseat the 3DS XL, which held on to its familiar position at the top of the hardware chart. However, the Wii U's sales more than doubled to more than 22,000 - the first time it has sold more than 10,000 units in a week since the start of May.
And it was all thanks to the long-awaited Pikmin 3, which is the sort of exclusive content that Nintendo believes its console needs to find an audience. However, while 92,000 sales was enough to debut at number one, it is still relatively low for a first-party game.
Of course, that's largely down to the console's low installed-base, but the comparison between Pikmin's first-week sales and those of prominent 3DS exclusives is striking: Animal Crossing sold more than 600,000 units, Tomodachi Collection sold 400,000, and Luigi's Mansion: Dark Moon sold 280,000.
In that context, it's clear that Pikmin 3 will need to have a positive impact on the Wii U's sales for more than just a few weeks.
The full hardware chart is below, with lifetime sales in parentheses:
1. 3DS XL - 29,594 (29,716)
2. Wii U - 22,199 (8,251)
3. PlayStation Vita - 15,662 (20,776)
4. 3DS - 13,841 (14,506)
5. PlayStation 3 - 12,698 (11,683)
6. PSP - 5,830 (5,768)
7. Wii - 1,434 (1,334)
8. Xbox 360 - 393 (313)
The full software chart is below, with the previous week's sales in parentheses:
1. [Wii U] Pikmin 3 (Nintendo, 07/11/13) - 92,720 (New)
2. [3DS] Yokai Watch (Level-5, 07/11/13) - 53,654 (New)
3. [PS3] Earth Defense Force 2025 (D3 Publisher, 07/04/13) - 37,024 (191,713)
4. [3DS] Tomodachi Collection: New Life (Nintendo, 04/18/13) - 26,065 (1,259,847)
5. [Wii U] New Super Luigi U (Nintendo, 07/11/13) - 24,881 (New)
6. [PSV] Toukiden (Tecmo Koei, 06/27/13) - 20,853 (186,963)
7. [PSP] Toukiden (Tecmo Koei, 06/27/13) - 19,262 (118,404)
8. [PS3] Dead Island: Riptide (Spike Chunsoft, 07/11/13) - 18,462 (New)
9. [PS3] Metal Gear Solid: The Legacy Collection (Konami, 07/11/13) - 17,599(New)
10. [3DS] Donkey Kong Country Returns 3D (Nintendo, 06/13/13) - 12,963 (206,322)
11. [PS3] Gundam Breaker (Namco Bandai, 06/27/13) - 10,224 (242,819)
12. [3DS] Animal Crossing: New Leaf (Nintendo, 11/08/12) - 10,088 (3,325,123)
13. [3DS] Luigi's Mansion: Dark Moon (Nintendo, 03/21/13) - 9,184 (825,026)
14. [PS3] The Last of Us (SCEJ, 06/20/13) - 9,158 (173,181)
15. [PSP] Hanayaka Kana, Ware ga Ichizoku: Tasogare Polarstar (Idea Factry, 07/11/13) - 9,046 (New)
16. [PSP] DanganRonpa: Academy of Hope and High School Students of Despair(PSP the Best) (Spike, 11/23/11) - 6,106 (91,204)
17. [3DS] Digimon World Re: Digitize Decode (Namco Bandai, 06/27/13) - 5,912 (50,952)
18. [3DS] Etrian Odyssey Untold: The Millennium Girl (Namco Bandai, 06/27/13) - 5,870 (106,914)
19. [Wii] Taiko Drum Master Wii Super Wonderful Edition (Namco Bandai, 11/29/12) - 5,203 (516,866)
20. [PS3] Atelier Escha & Logy: The Alchemist of Dusk Sky (Gust, 06/27/13) - 5,031 (72,873)