Photo of Wii-U controller shows new buttons, analogue sticks
Revised tablet device tweeted by Traveller's Tales QA tester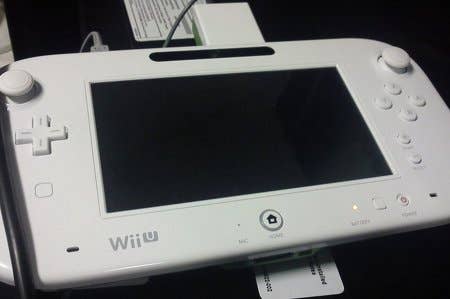 A photo which purporst to show a revised version of the Wii-U controller has surfaced on Twitter, posted by a QA tester at Traveller's Tales.
The post was made by a now deleted account and shows a controller which features full analogue sticks rather than the slider nubs which the 3DS uses. Start and select buttons have also been relocated to the right of the pad rather than the bottom and a logo has been added, seemingly cementing the devices' name.
The Wii-U is expected to be a prominent part of Nintendo's showings at the forthcoming E3 and Tokyo Games Show. Traveller's Tales is currently working on LEGO Batman 2, with LEGO Lord of the Rings thought to be next in the pipeline.