Phil Spencer calls for more diverse leaders in games
Having "visible leaders" should be the industry's focus, Xbox chief said, addressing the role Microsoft has to play against racial inequity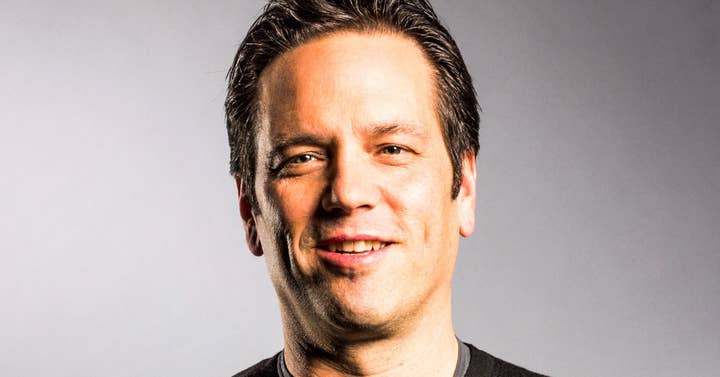 Xbox head Phil Spencer has said both Microsoft and the entire industry should focus on increasing the number of "visible leaders" from underrepresented communities.
During an interview with Kotaku, Spencer was asked to follow up on Microsoft CEO Satya Nadella's statement from June, in which he committed to address racial injustice and inequity at the company. One of Nadella's goals was to "double the number of Black and African American people managers, senior individual contributors, and senior leaders" by 2025 in its US offices.
When asked about the lack of Black people in games, in particular in leadership positions, Spencer reiterated Microsoft's commitment.
"The area where I think we really need to focus more as an industry, including my own team, are, as you said, those visible leaders," he said. "Because there was a generation where this didn't happen."
He added that, looking at the people who made it to the top at Microsoft, you "get a lot of people like [him]" -- meaning white men.
"And we don't need more people like me in our organisation," he continued. "We need a more diverse team. So I'd say, for our focus right now, I think about manager representation."
Spencer also addressed the role big companies like Microsoft have to play in the industry when it comes to inclusion, saying it should be a platform for "all creators," with different perspectives represented.
"When you talk also about the representation in our games and in the industry and the role that we have as Microsoft, I think about the fact that we're at a $1.5 trillion market cap company in the games industry," he said. "We should be a platform for all creators [...] from different perspectives, who can help each of us that are playing these games learn through the lived experience of the creators."
Spencer also discussed Milan Lee, a former Microsoft employee who left the company following its alleged failure to address racism within the management of its Mixer streaming service.
"Where we start is the makeup of our teams," he said. "What is it? And not just from 'how are our numbers in terms of representation?,' but the inclusion factor of our teams? How does it feel to work here? What's your lived experience? We have work to do. I have work to do in that. You can look at the Milan Lee situation and the conversations he and I had in June. And, you know, PR won't love that I bring those things up in conversation."
He continued: "I think it's important that we are forthright and open about the lived experience of everybody on our team. Are we reaching the goals that we have for ourselves? And we have work to do in that space."
The barriers facing Black professionals in games is a topic we discussed on the GamesIndustry.biz Academy recently, focusing on retention and promotion. As the UK celebrated Black History Month in October, we also spoke to developers, players, ambassadors and more about racial equality in the UK games industry.
You can also hear more about the topic on the latest GamesIndustry.biz Podcast, where we were joined by USGamer's Mike Williams, freelance writer Aaron Lee, I Need Diverse Games founder Tanya DePass, and Melanin Gamers founder Annabel Ashalley-Anthony.