Peter Moore and EA's eSports masterplan
"I think engagement is the one word answer"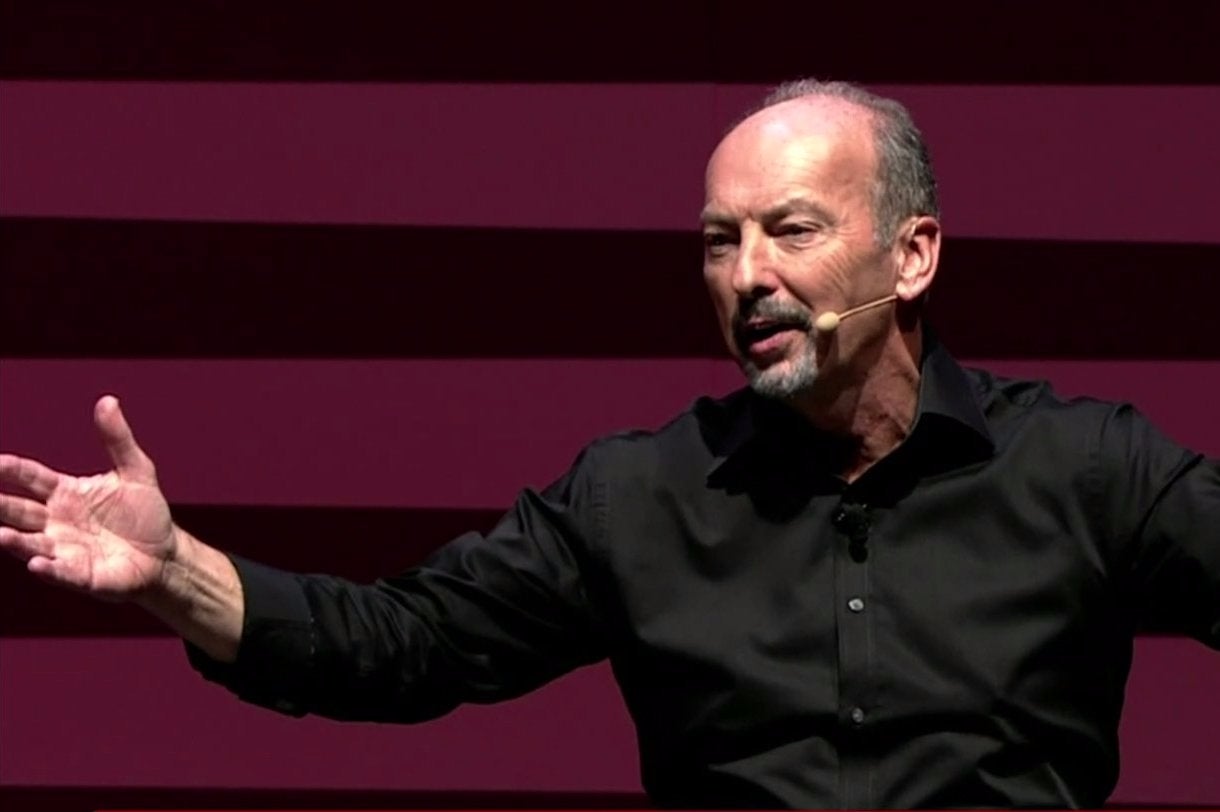 Electronic Arts is betting big on eSports. All AAA publishers and developers are interested in the world of pro players and tournaments (thanks to their ability to create free marketing and long-term engagement) but only EA made it the centrepiece of their E3 showcase. We spoke to Peter Moore, COO turned chief competition officer, to find out more about the company's commitment to the competitive space.
"We have done a ton of analysis, and everybody loves eSports. They see big stadiums, and glitz, and glamour, and fine, that's the top [of the pyramid]. But there's a lot more to it," he says from a booth at EA Play.
"When you really dig into it, the huge amount of people in competitive gaming sit right at the base of the competitive gaming pyramid, who look aspirationally at being able, one day, to play a top level."
"The analogy I always use is I was brought up in Liverpool, and I was going to play for Liverpool FC"
"The analogy I always use is I was brought up in Liverpool, I was going to play for Liverpool. No I wasn't! But did my dad spend money on me and did I kick the ball around and then go play for my village team? Did I dream that I was Kenny Dalgish in my head? Did I think one day I'd play at Anfield? There are tens of millions, hundreds of millions of people that have that same dream.
"'I'm gonna play CS:GO one day in front of a million people on Twitch, or I'm going to be on a League of Legends team' and you always have, in every part of your life, something you need to aspire to. You cannot ignore those people, so it's a temptation to be purely the glitz and glamour side, and we'll certainly do that, but we think of the three tiers."
Those three tiers represent three strata of competitive gaming, first the Challenger level which Moore describes as 20 people playing Super Smash Bros. in a dorm room. EA sees this as important level to support with web tools, tournament ladders and reporting systems because it motivates the people that play to move on to the next tier.
That next tier is the Premier events which EA organises with partners like ESL and Gfinity, where they take EA IP and build events around them.
"Sometimes we'll get involved, sometimes we just stay out of the way, brands come in here and now this is where the Coca Cola's are going to go 'we've got to go find this next generation, because they're not watching TV anymore,' so ESL, the Dreamhacks, we see that layer," says Moore.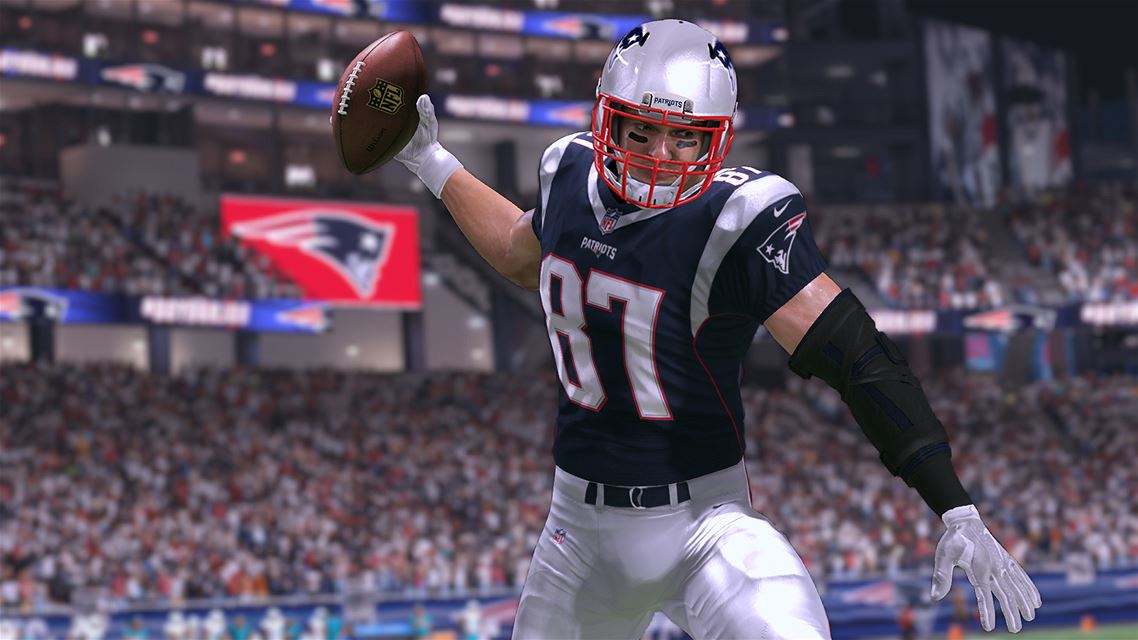 "And finally the EA Majors, where we'll go in, write big checks to the winners recognising they're working hard. We'll build the glitz and glamour type events, which then you aspire to. There's probably a lot more segments than that, but we see these three major brackets, in which we'll have an involvement. It differs each time, but we'll have an involvement in all of them."
Of course at any level of involvement EA makes the problems of the competitive scene - bad behaviour among teams, players and fans - its own problems. I ask Moore how they're preparing to tackle that.
"We've already written our terms and conditions, the Code of Conduct is built in that, it addresses, and if you're taking part today, they already know what we expect of them. Because this is an EA Major right here, and if you're going to compete, you need to be... you look over those things, drug taking, Adderall, Ritalin, match fixing, if someone is gambling on the game, which you don't see so much here in the US but in Asia it's a big deal," he explains with confidence.
"I think that the more organised we get, the more formalisation on what's expected, and certainly the EA Majors you're going to be expected to sign these things and say, the same way if you're a real athlete, you've got morals clauses, you've got disparagement. You can lose your contract if you go out, make a fool of yourself, and embarrass the brand."
He also explains how EA hopes to help the pro-players manage their money and behaviour in a positive way.
"It's six figures of big money showered upon teenage boys, what can possibly go wrong?"
"Well it's six figures of big money showered upon teenage boys, what can possibly go wrong? So we need to help them. In the same way, you may not know, but when the NFL gets its rookies all together, they do two days away where lawyers talk to them, psychologists talk to them.
"We're not quite there yet with competitive gaming but it will be. And these are younger. These are teenagers, so it's our obligation, I think, to be able to help them think through how they should behave."
EA has a good record on diversity so I'm interested to know how it plans to apply that to the still very male scene of competitive gaming.
"Well there's two issues. How do we get female pro gamers to actually play? And then elevate them - I remember the old days of Frag Dolls, which I think Ubisoft did a nice job on - and then how you protect them? Which is a bigger challenge as they, they're going to need to go on social media and the usual idiocy that can surround that, you know, if it's a girl that's talking about gaming, and just attracts bad reactions sometimes. We're going to try to do our best to support them, I don't think there's anybody in the world in our space better than EA in regards to that."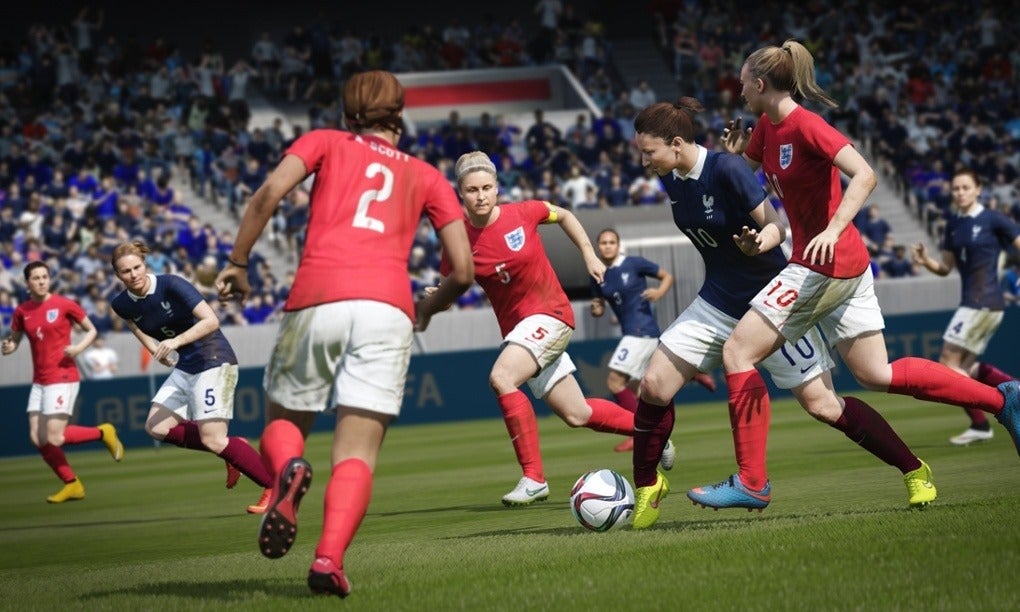 He, as a huge soccer fan, has hopes for an all female FIFA team. EA is already seeing positive results from the inclusion of female teams in the last release of the game.
"We all work with them, last year with the women's teams and twelve national teams, and I think it's clear in our research has attracted more female gamers, and then you've got to get to the level where they want to form a team and they want to play. Then, as they get more exposed to the outside world, our job is to kind of elevate them a bit. But you know they've got to figure out A they want to play, and B they want to form a team."
"The more engaged people are, the more likely we are to make more money but it's not really our driving force right now"
The more EA talks about its plans the clearer it is that this present huge operational and logistical challenges with little in the way of quick monetary wins. Sure, this means they get an extra benefit of their IP - instead of letting an outside force run Battlefield contests without paying them a cent - but even that will be small change in EA's grand masterplan.
"I think engagement is the one word answer. We build games whether it's FIFA or Madden, Battlefield, it's all about engagement. And indirectly, the more you play, the more you're going to engage, the more days you play, there's a business model to be seen that says 'we can see more engagement, that will equal better monetisation,' but that's not really the overall goal because it's a long term strategy," says Moore.
"The more we have people playing our games for the longer period of time, the better off we all are. And yes we are a business, and our business will tell us the more engaged people are, the more likely we are to make more money but it's not really our driving force right now."