PEGI aware that NBA 2K20 gambling imagery may be "too close for comfort"
Age-rating organisation unable to classify game any differently under current guidelines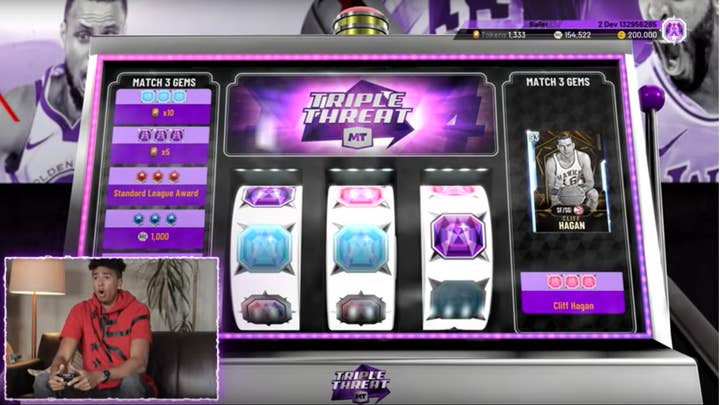 European age-rating organisation PEGI has clarified its position on the gambling-style features depicted in the latest NBA 2K20 trailer.
The MyTeam trailer -- which depicted slot machines, pachinko machines, and a wheel of fortune -- attracted criticism from across the games industry when it released last week.
In an email appearing on Reddit, and verified by Eurogamer, PEGI said it was "aware that it may get too close for comfort for some people."
Despite the obvious similarities to real-world gambling, NBA 2K20 did not meet the requirements for a higher age-rating.
As explained in the email, gambling imagery is "not the same as teaching how to gamble for money in a casino."
This distinction under current PEGI guidelines prevent the organisation from applying the gambling descriptor.
"The games industry is evolving constantly (and rapidly in recent years)," reads the email.
"As a rating organisation, we need to ensure that these developments are reflected in our classification criteria.
"We do not base our decisions on the content of a single trailer, but we will properly assess how the rating system (and the video games industry in general) should address these concerns."
Speaking to GamesIndustry.biz, a source close to the matter said PEGI was considering new options that could more appropriately capture the complexities of this problem.