PC gaming gets its own show during E3
Dean Hall, Blizzard, Cliff Bleszinski, Cloud Imperium and more to speak at conference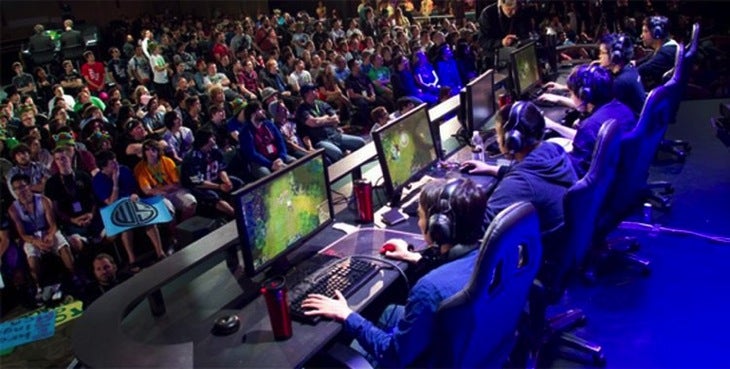 Each year, tens of thousands of people flock to Los Angeles to see the latest AAA games and hear from platform holders like Sony, Microsoft and Nintendo. The console focus at E3 may leave some in the booming PC space feel a bit left out. The inaugural PC Gaming Show, organized by PC Gamer and presented by AMD, is aiming to give PC gaming its due. The event will take place at the Belasco Theater from 5PM to 8PM on June 16 and it will be live streamed on Twitch as well.
Not only will the show offer new game reveals and updates on "beloved series," but you can expect to hear perspectives on the fast growing PC gaming market from developers like Dean Hall (DayZ), Blizzard Entertainment, Cliff Bleszinski (Boss Key Productions), Cloud Imperium Games (Star Citizen), Devolver, Paradox Interactive, Humble Bundle and many more.
"This is an incredible time for PC gaming, with more powerful and affordable hardware than ever before, thousands of games available through Steam, Origin and other platforms, and millions of viewers regularly watching eSports events. The PC Gaming Show is a call to the PC community to come together to celebrate this era, and the innovations that lie ahead," organizers said in a press release.
"We're living in a golden age of PC gaming, but unlike other platforms the PC has no format holder, no marketing department, and-until now-no event during E3 week purely devoted to it," added Tim Clark, Global Editor-in-Chief, PC Gamer. "We think a show like this, which brings together people from every corner of PC gaming to celebrate the exciting things happening, is long overdue. We hope you'll join us, in person or on stream, to be part of it."
E3 is only a little over a month away now. GamesIndustry.biz will be in attendance to bring you full coverage with news and exclusive interviews.